The Flat Weave hand woven rug is a type of area rug created by weaving wool onto a foundation of cotton warps on a loom. The Flat Weave rug offers the same beauty and durability as the classical thick-pile Oriental rugs, but without the telltale thick pile often spotted in other handmade rugs. This gives the Flat weave a thin and flat appearance which resembles the Needlepoint, making them wonderfully ideal choices as accent rugs, wall hangings, or to drape over furniture and staircases.
Before written history, mankind was using wool to make life better and comfortable. Although scientists have tried many times to make a synthetic product with all of the qualities of wool, they have never succeeded. Nothing compares with the comfort, resilience, versatility, and health benefits of pure wool. Hypoallergenic - Wool is resistant to bacteria, mold, and mildew, which trigger reactions in some people. Temperature controlled - Wool is warm in cool weather, cool when it's warm. Naturally fire retardant - Wool extinguishes itself when touched to a flame. It won't continue to burn. Because of this fact, firemen wear wool clothing. Dust mite repellant - Dust mites need moisture to survive. Wool evaporates moisture quickly and is inhospitable to dust mites.
- Savings
As a manufacturer and wholesaler of fine Oriental rugs we offer top quality items at a fraction of the real value.
- Selection
With thousands of rugs to choose from, we carry a diverse selection of hand knotted area rugs from around the world.
- Trust
As a long time industry leader, we are a safe secure way to shop online with a full money back guarantee.
- Convenience
Open 7 days a week, same day shipping on most items, a convenient return policy, and a helpful staff make shopping at 1800GetARug as easy as it is affordable.
THE YARN AND DYING PROCESS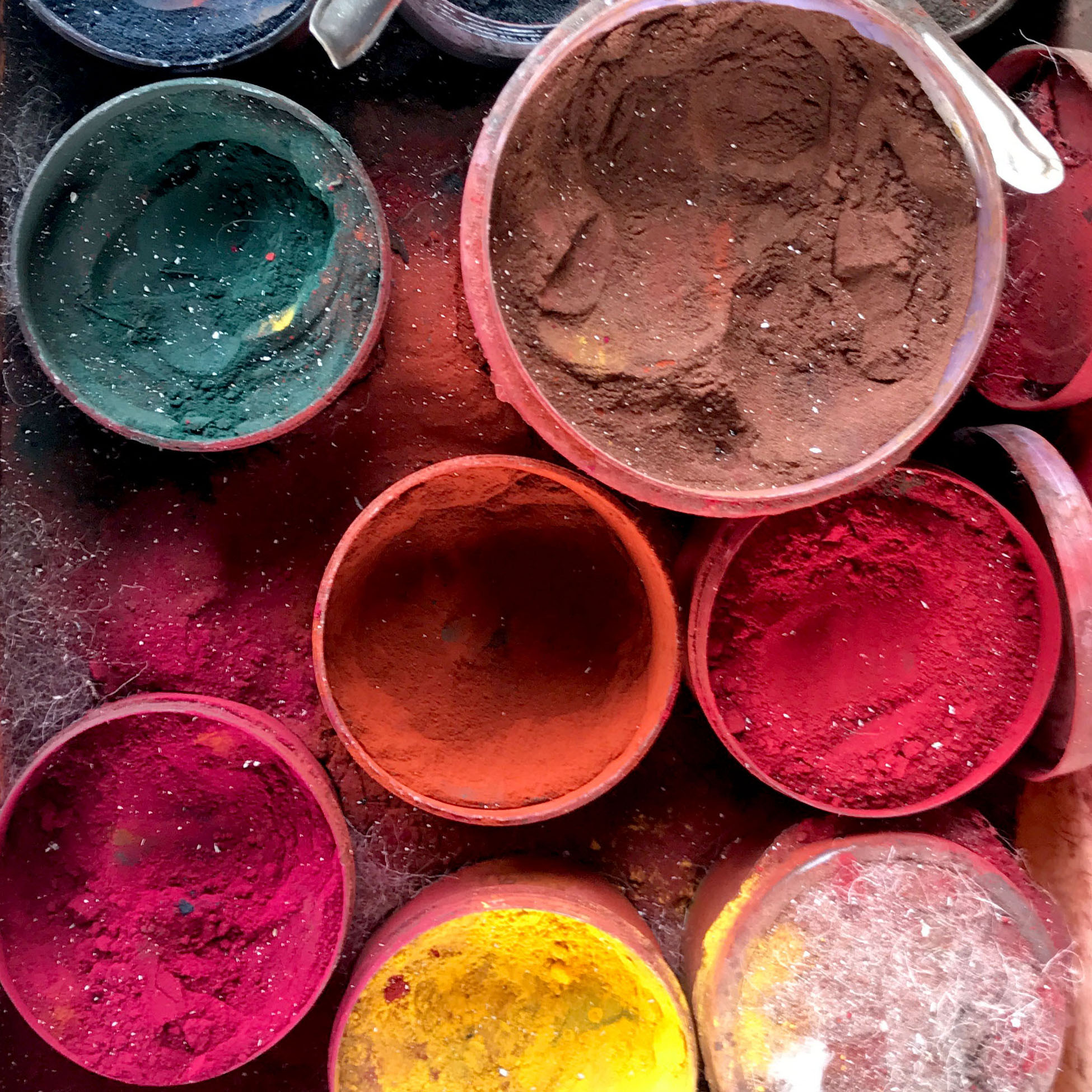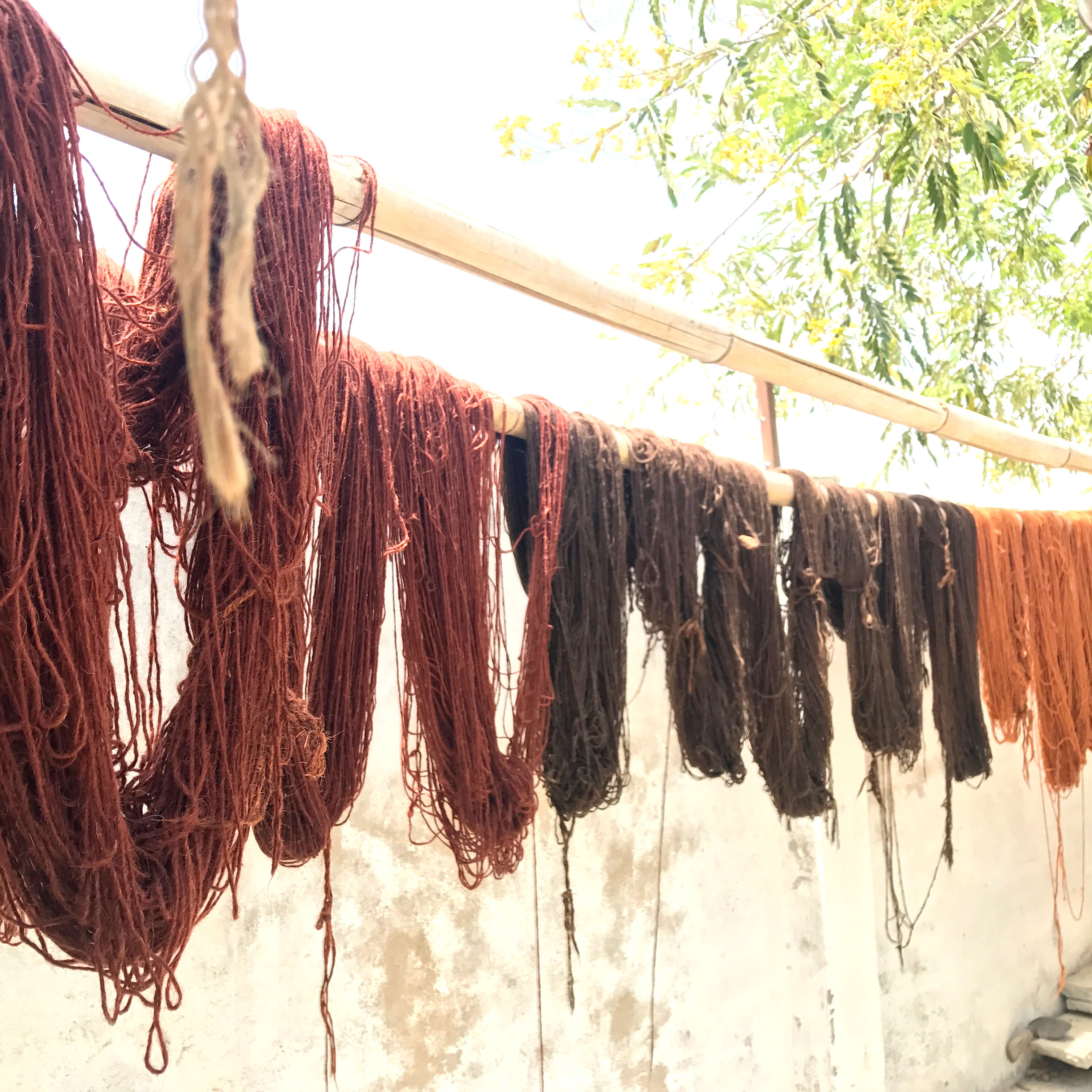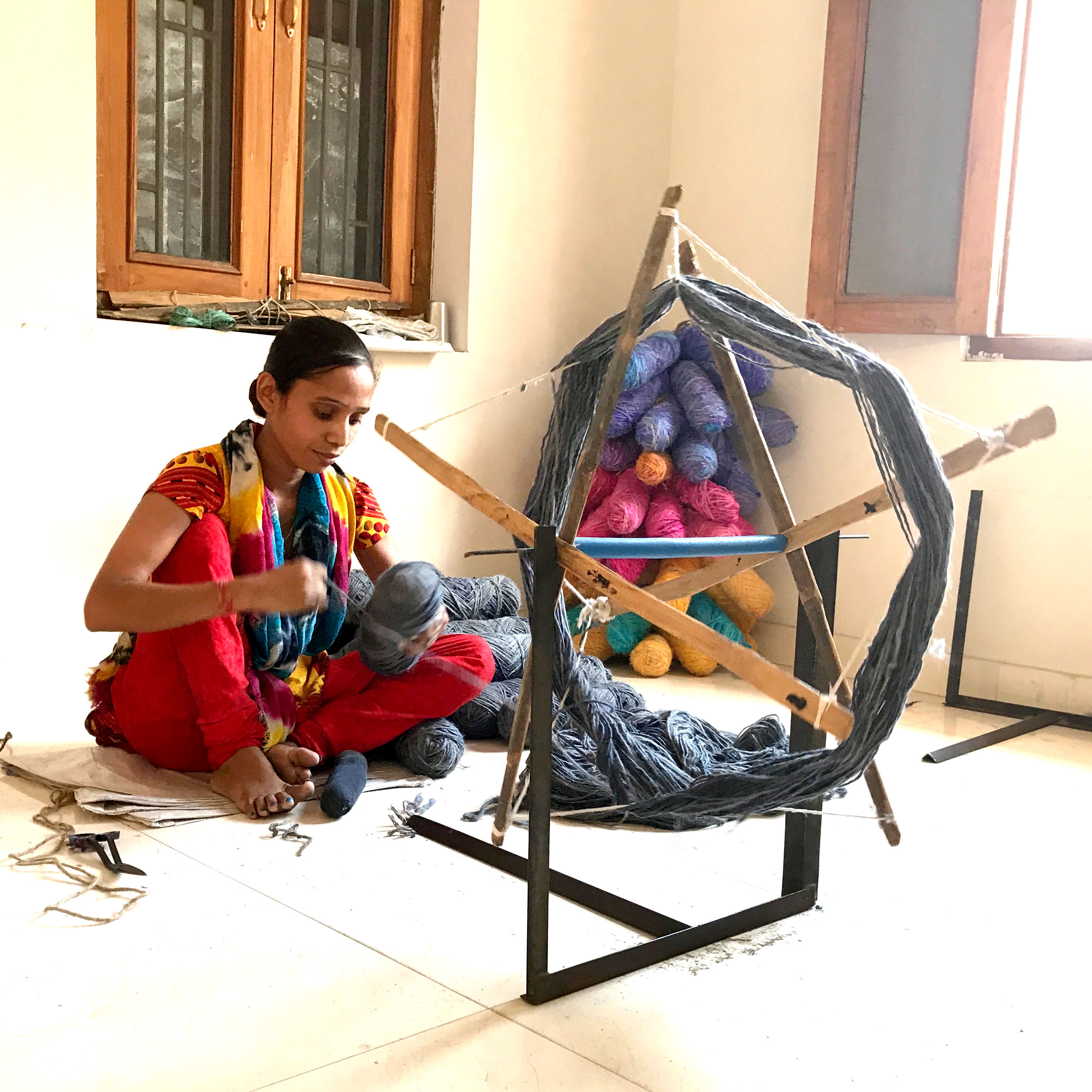 Unprocessed wool arrives at the hand spinning facility in large bales, the wool is then cleaned by hand, to remove sticks and to break up the clumps. The cleaned wool is spun into the yarns by using a traditional spinning wheel. Whether it's wool, silk or cotton it all starts with the material selection. The big piles of wool are hung onto a large rack and then submerged into the dye. The dye is heated to a near-boiling temperature for a predetermined amount of time. Depending on the weather, the dyed yarn is then set to be dried in the sunlight for one to three days. Pot dyeing and vegetable dyes (natural) are sometimes being used in this process. Before the yarn is dyed, it is first washed. This process happens by submerging the wool into a detergent bath, and then wrung out several times. The yarn is washed again in clean water to remove all remnants of the detergent.
THE DESIGN AND HOW IT'S MADE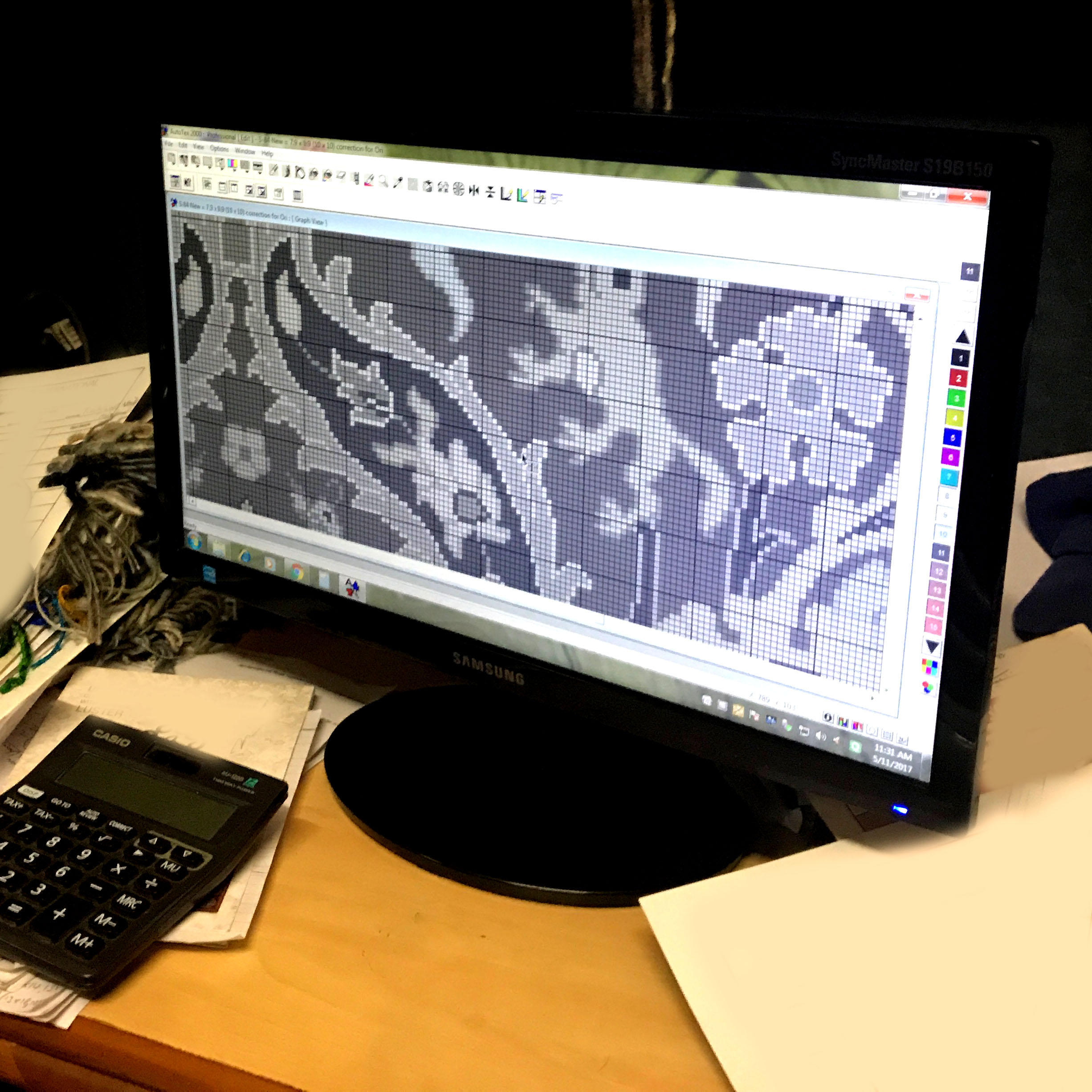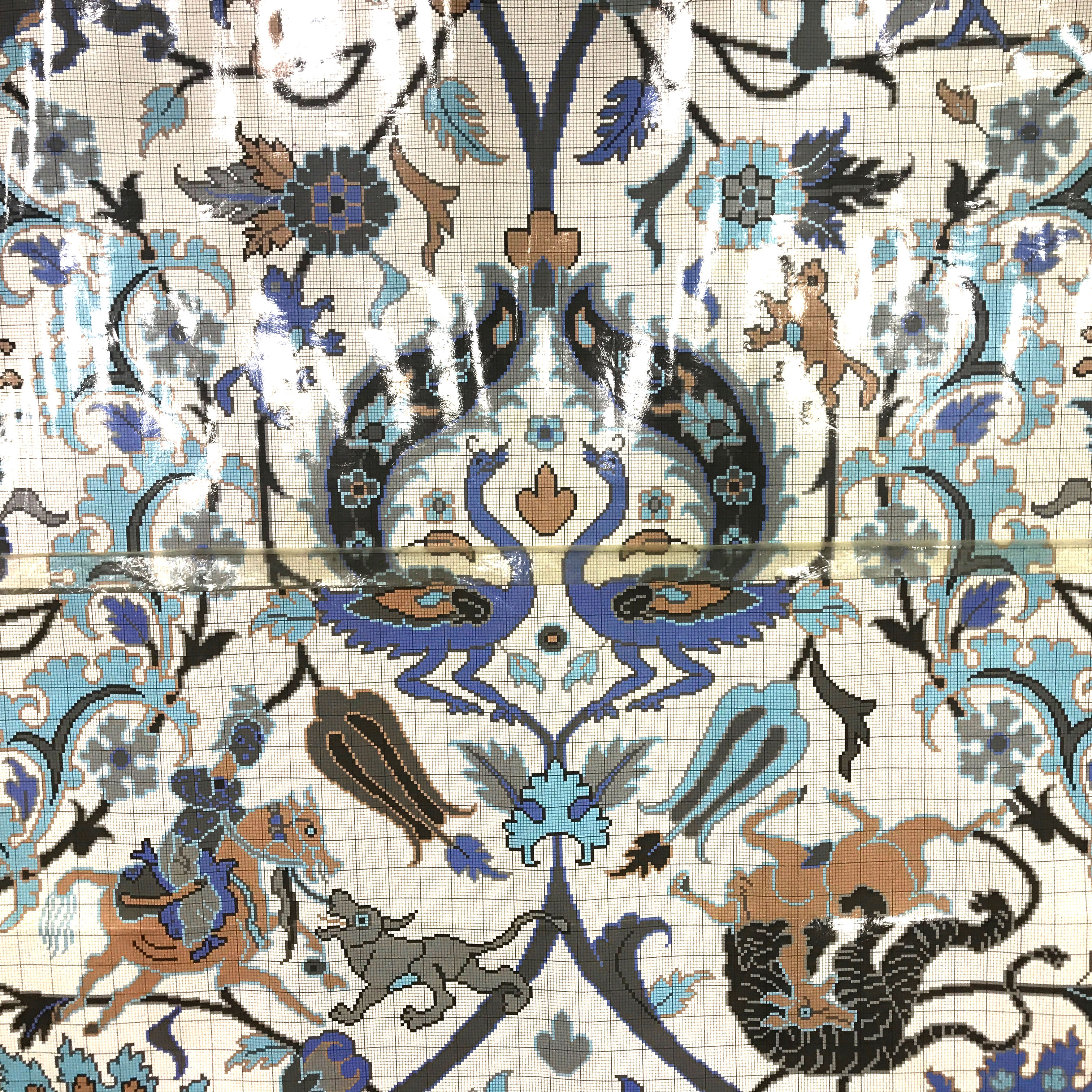 A design is rendered and printed out to on an enormous graph paper, or map called The Naksha. This complete map contains all the minor details of the design that will be applied in making the rug, knot by knot. To start weaving, the loom must be prepared with columns of warps and wefts (sometimes called woofs). Warps are the threads that run vertically and are intertwined with the threads called wefts which run horizontally. Once the first row or weft is finished and firmly pushed down a second row intertwines to avoid knots from moving. The intense labor is repeated until a durable and precious rug is completed.
An experienced weaver can complete up to nine thousand knots per day. Hand-knotted rugs are one of a kind masterpieces created by skillful artisans who possess in their hands the traditions carried down from generation to generation.
WASHING AND FINISHING
The entire rug is put throught the process called binding and trimming, then it is washed and dried several times for vibrancy and sheen. The rug is laid flat on the ground, then fresh water is poured over it. The rug washers then use a wood plank, sharpened on one edge, to force the water through the rug pile. This removes impurities picked up during the creation process.
No backing is needed for a hand-knotted rug. The final steps include quality inspection of size, pile height and shearing. It is important to notice that each weaver or group of weavers adds personality to the new rug, no two rugs are ever the same and all of our handmade rugs are one-of-a-kind.
Experience the magic
of a real hand-knotted rug