Ikat Rugs - 1800 Get A Rug
Ikat rugs are Oriental rugs made with highly decorative, multicolored traditional Asian tie-dye designs also known as Ikat designs. These woolen rugs have colorful, repetitious patterns, which are suitable for modern, as well transitional settings. Having large and bold patterns, Ikat rugs don't require a very high knot count. The main criteria in evaluating an Ikat rug are the quality of the material and the harmony of colors.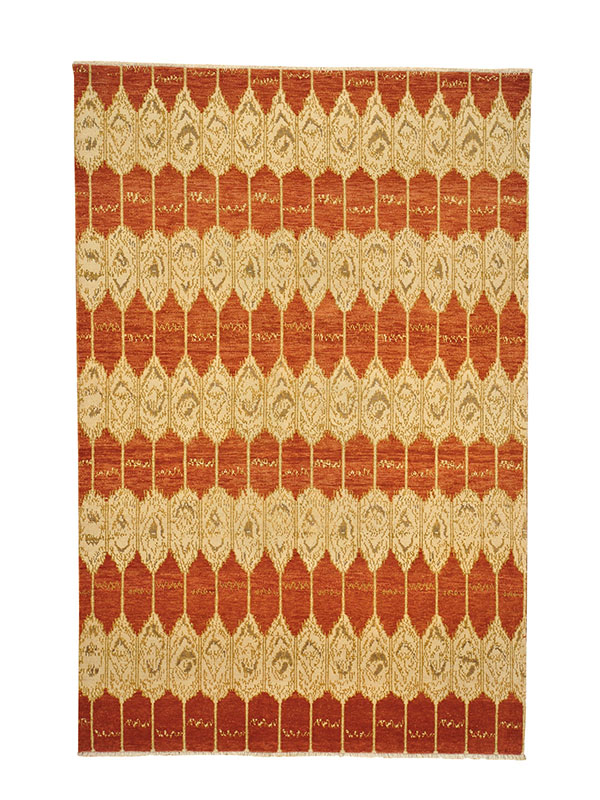 Having been introduced to oriental rugs in recent years, Ikat designs along with Oushak rugs gained considerable popularity particularly among interior designers. Ikat rugs are definitely one of the contemporary rug styles of the future.
1800GetARug is one of the major sources of high quality hand knotted Ikat area rugs at discount prices and located in New Jersey, only minutes from New York City. You can also choose to buy an Ikat rug onlıne and have it delıvered to your home anywhere ın the world wıth a full refund guarantee.
Unsubscribe!
Thank You!
Unsubscription Request Sent Successfully.
×