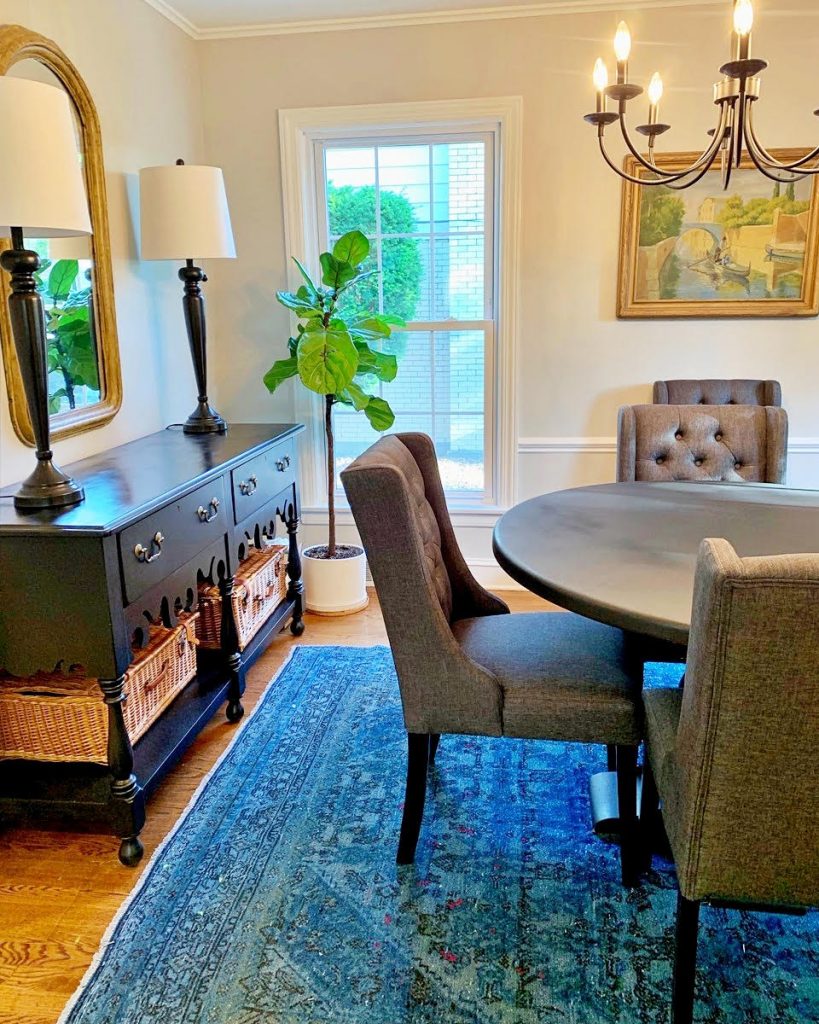 We love telling you about our hand-knotted and handwoven rugs, but instead of hearing more from us, we'd like to introduce you to one of 1800getarug's customers. The imaginatively and beautifully decorated Oak Park, Chicago home of design couple Laura Kitsos and her husband Michael Mariottini is featured on their Instagram@theharveyhouse (follow them for their wonderful interiors!). We discovered the duo when they tagged one of our rugs in an Instagram Story – a rug happily installed in their home – and which we then discovered was one of several they've purchased from us. We were even more happy to discover that once Laura's equally stylish mom saw Laura's 1800getarug hand-knotted beauty, mom bought some from us too. Like mother like daughter!
Laura and Michael's home was recently featured on Houzz in a story by Julie Sheer who recounts how the couple looked at more than fifty houses until they found the right one – an 1880s Victorian. Their thoughtful restoration included the excitement of finding forgotten gems like Gothic Revival window trim hidden under shutters, and sliding pocket doors they found trapped under tons of paint. Be sure to click through to the Houzz story to read the story and see loads of before and after photos. https://www.houzz.com/magazine/my-houzz-thoughtful-refresh-for-a-historic-home-in-illinois-stsetivw-vs~122658907.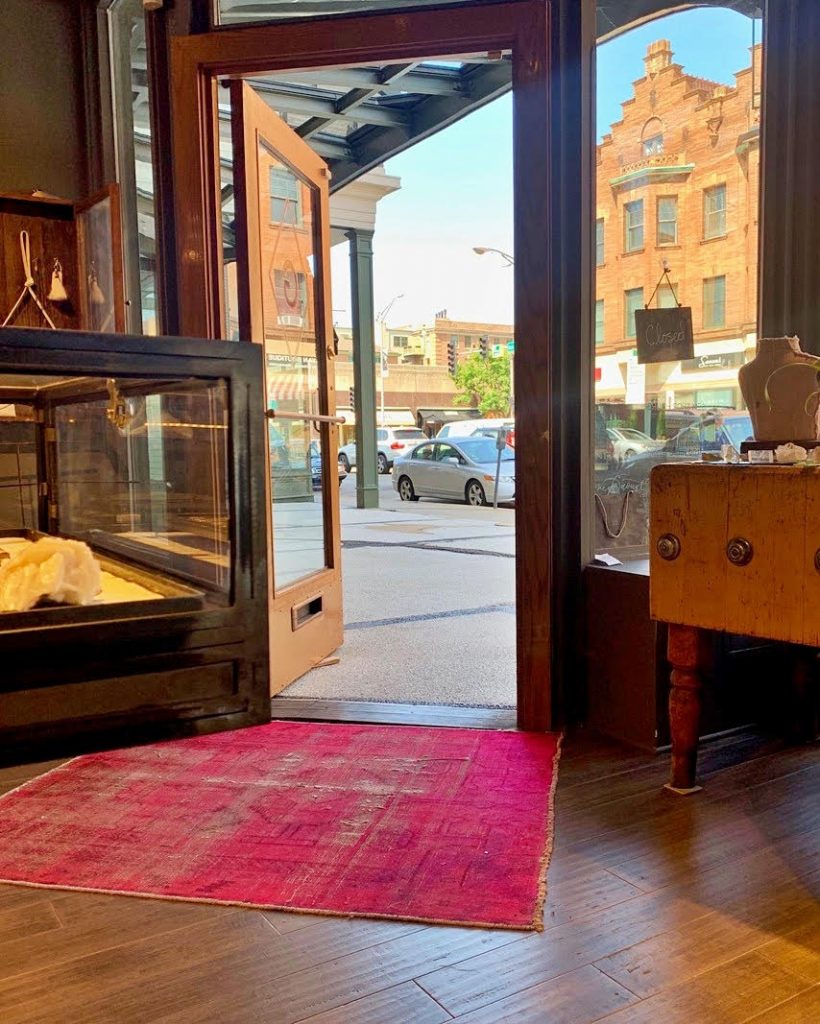 We are proud to introduce Laura of @TheHarveyHouse and let her tell you her rug story in her own words which began as she told Houzz, with the fact that when they arrived at their newly purchased home "carpet was everywhere"; a feature "she definitely wanted to change."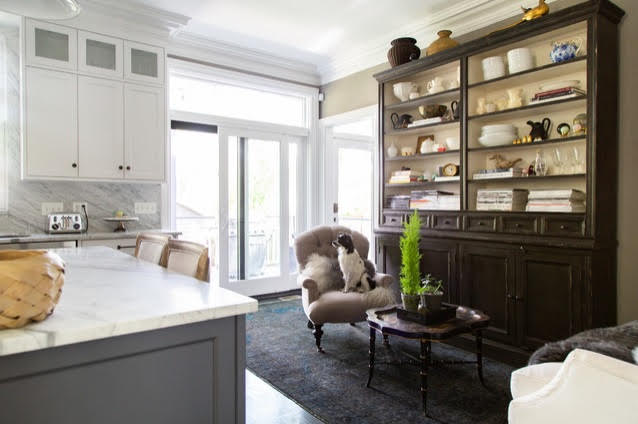 My grandmother taught me how to appreciate and love antique rugs so it's only natural that both my mother and I use only "pre-loved" rugs in our homes.
My husband and I were in the midst of a major renovation project on our home. We decided to go with black (as in real black!) floors…the installer who asked what stain we wanted to use was apprehensive and said "are you sure you want black? Most people do ebony with a brown grain showing through" he said. I wanted NO brown coming through.
Anyway, the result is dramatic and striking and yes, they are always in need of a sweep as black shows everything! I realized we needed bold colors to balance them out, so I looked at the overdyed rugs 1800getarug showed and loved the deep pinks and dark blue/blacks. I found them from a link on Ebay and became addicted at looking at all their amazing rugs!
We ended up with an unusual shape for our kitchen area that has a side family room/sitting room that needed a longer but narrower carpet. The rug we found was called a runner but it is 12′ by 5′ wide so I'd call it a wide runner! It is an overdyed oriental with deep dark blue greens in a black/grey dye. I love it. It almost blends in with the floor but is also rich and inviting. Very cozy.
We also purchased a hot pink smaller overdyed rug for our foyer which is lovely as well. I ended up bringing it to my shop @gemjewelryboutique and use it in the entrance there. I also purchased a rug with a Moroccan vibe in hot pink which I love as well!
My mother recently moved up to Chicago to be near her daughters after my dad passed, and being a huge rug person (she is actually a rug hooker and has made several hand dyed, handmade wool rugs that are amazing pieces of art!)
She needed a rug in an unusual size for her dining room so I suggested 1800…We ended up purchasing a similar color rug to my kitchen blue/black and it is perfect! It brings out the subtle gray in her new dining room chairs and matches perfectly with her freshly painted walls coated in Agreeable Gray by @SherwinWilliams.
She was amazed that not only was shipping free but that you can also purchase a hand cut to size rug pad for minimal cost. The rug came in 2 days.
My husband and I are looking to sell our home and relocate so I'm sure we will be needing a new collection of rugs for our next place. Can't wait to discover what's next!