Kazak Rugs
The authentic simplicity of a tribal rug can bring warmth to any setting. Geometric, stylized florals and eye catching prime colors have always been an important part of contemporary, transitional and especially southern decor. Some of the finest tribal rugs are hand knotted Kazak rugs with centuries old classic Turkish, Caucasian and Armenian patterns. Bordjali, Dagestan, Karachoput, Lezghi are some of the well known styles of these beautiful oriental rugs.
A Kazak rug has mostly a woolen pile and a cotton foundation. They are light in weight, easy to handle yet very sturdy.
1800GetARug is one of the major sources of high quality hand knotted Kazakh rugs at discount prices and located in New Jersey, only minutes from New York City. You can also choose to buy a Kazak rug online and have it delivered to your home anywhere in the world with a full refund guarantee.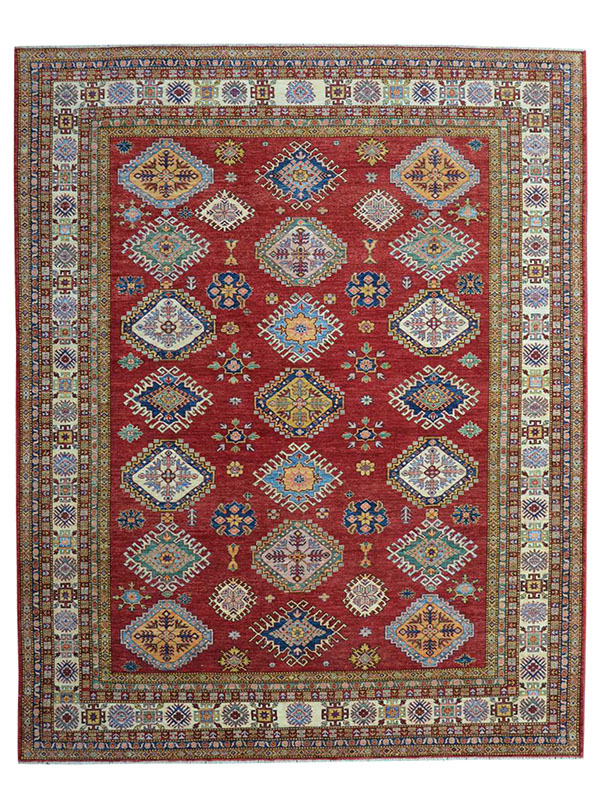 Unsubscribe!
Thank You!
Unsubscription Request Sent Successfully.
×