Persian Rugs & Collecting Antique Carpets

When Sotheby's New York sold 25 Persian, Indian and Middle Eastern carpets deaccessioned by the Corcoran Museum of Art in June 2013 for $43.8m, the art market and the wider public suddenly recognized that collectors and connoisseurs of carpets place a value on these fine objects equivalent to that associated with the works of the great artists or classical works of art. In particular the Clark Sickle Leaf Vase Carpet, made in Kerman in the late 16th century, accounted for $33.7m of the Sotheby's sale total marking it as a masterpiece in its own right.
Since then the major auction houses have witnessed a number of carpets of a similar period selling for over $1m. While the exceptional prices paid for these carpets are related to their rarity, provenance, condition and aesthetic and material beauty, it is possible to find ways of identifying qualities and characteristics that these share with carpets available on the market today for considerably less than a million dollars.
The value of a carpet turns on a number of factors for which there is no clear formula. Since many carpets are made by anonymous artists, it is impossible to build the equivalent of a catalogue raisonné of an artist or type: the way that rugs are made, with each knot tied by hand, makes each rug unique.
If you do not have your own experience on which to draw, then the only substitute is to seek advice from a recognized dealer or specialist. The advantage of building a relationship with a specialist is that it allows the chance to handle many rugs, which is the best way to learn about their material quality. Having a rug in your own hands creates an understanding of their handle, informing you about how the wool feels, how loosely or stiffly they are woven, what materials are used, how the sides and ends are finished and how the back of the rug looks, which in turn reveals how it is made. These characteristics lead to an understanding of the materiality of rugs, of natural dyes versus chemical dyes, of repairs and of the difference between pile rugs and kilims. They help the handler appreciate age and condition.
The anonymous nature of many of the weavers and designers means that it is not always easy to establish a strict table of values for rugs such as those available for many artists and other artistic media via published and digital art indices. This anonymity however allows collectors and buyers to create value and their own collection based on their unique eye and aesthetic preferences rather than through referring to an established order or pre-set criteria. The greatest freedom afforded by collecting rugs is, as one famous Italian art collector has said, that it is an undefined field: "The great pleasure is never knowing what I will buy next."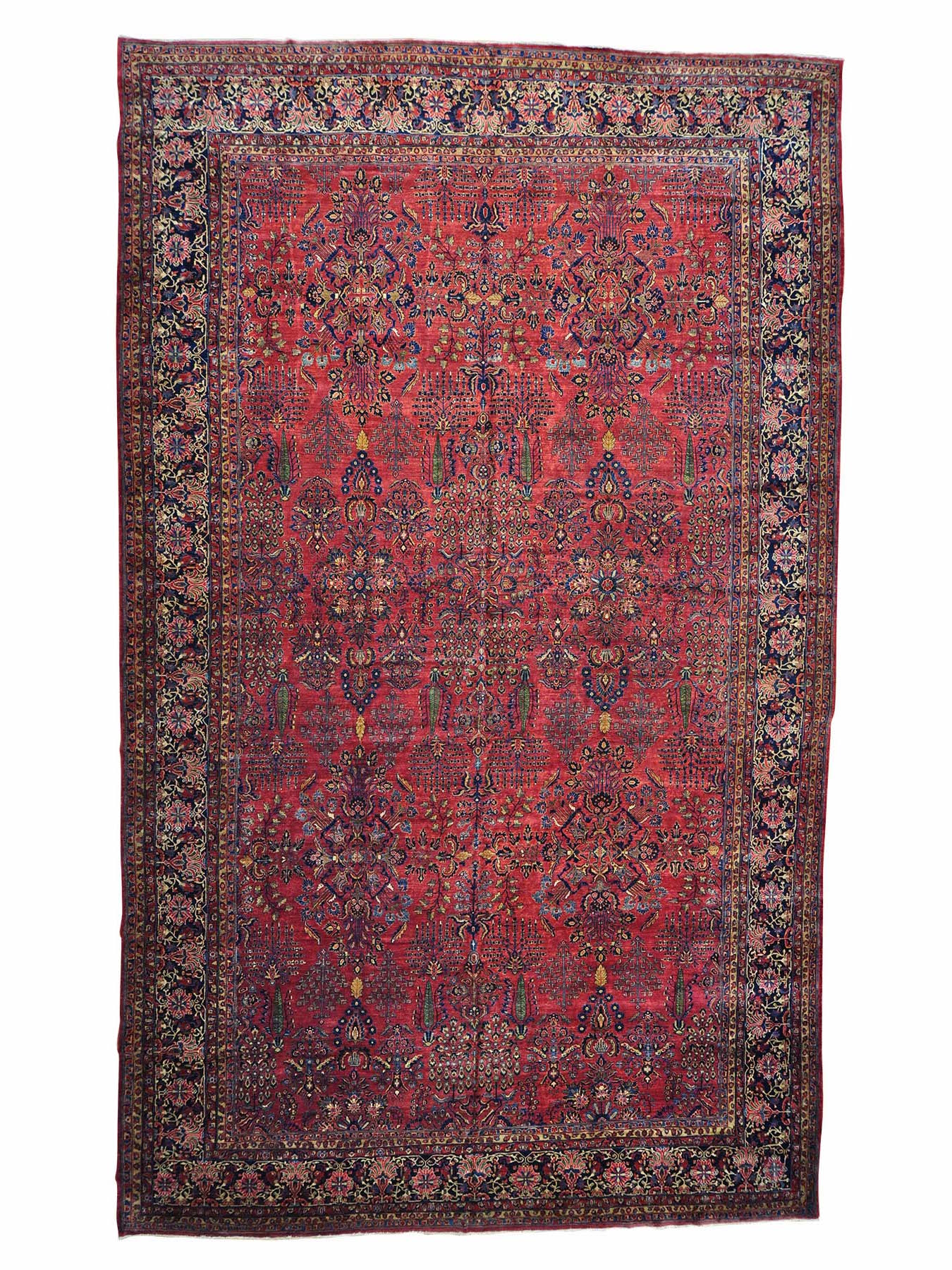 Antique Persian rugs
are the ultimate collectible items. They are not only timeless classics of superb craftsmanship and elegance but also valuable heirlooms which stay in a family for generations and keep gaining value over decades. The purchase of an
antique Persian rug
can be considered a good long term investment.
you can choose a tribal rug with stylized patterns or a formal one, rich detail and delicate depending your decor settings. 1800getarug.com is of the major sources antique persian rugs in new only minutes from york city. also to buy an online have it delivered home anywhere world full refund guarantee. Antique Persian Rugs in Newjersey, minutes from NYC. Buy an Antique Persian Rug online or visit our warehouse today.
Unsubscribe!
Thank You!
Unsubscription Request Sent Successfully.
×