Aubusson Rugs
The town of Aubusson in Creuse, France has been famous for fine craftsmanship in folk arts, namely wood carvings and hand woven rugs and tapestries.
An Aubusson rug is a flat woven area rug that is made like a Kilim or Durie rug. As such, it's quite thin and recommended to be used with a customized rug pad, which will keep it from moving and create extra cushioning for a soft and luxurious feel.
Aubusson rugs with their elegant medallions, floral borders and soft pastel colors are without a doubt a valuable part of French decor. They are made with lambs wool on a cotton foundation.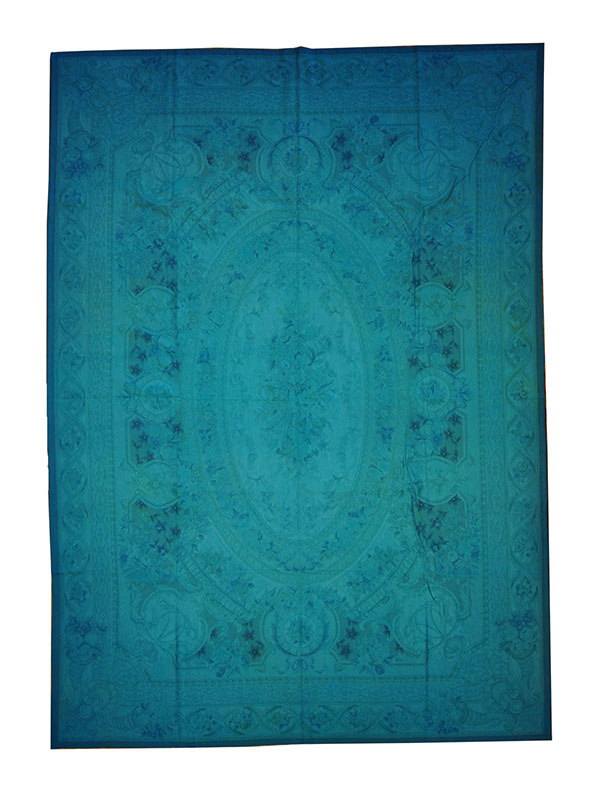 1800GetARug is one of the major sources of Aubusson rugs at discount prices and located in New Jersey, only minutes from New York City. You can also choose to buy an Aubusson rug online and have it delivered to your home anywhere in the world with a full refund guarantee.