Khotan Rugs - 1800 Get A Rug
Wether it is luxurious silken fabrics, exotic spices, sparkling jade stones or Khotan rugs, since Marco Polo's expeditions, this relatively unknown part of the world has been contributing to our lives in many ways.
Khotan rugs are quite unique folk artifacts which display elements of rich, historical cultures. A round medallion, which is cummonly seen in Budhist art is usually combined with the weaving style of Chinese and Tibetan rugs. The colors used in Khotan designs are warm and numerous as in Persian arts with the occasional use of Islamic motifs.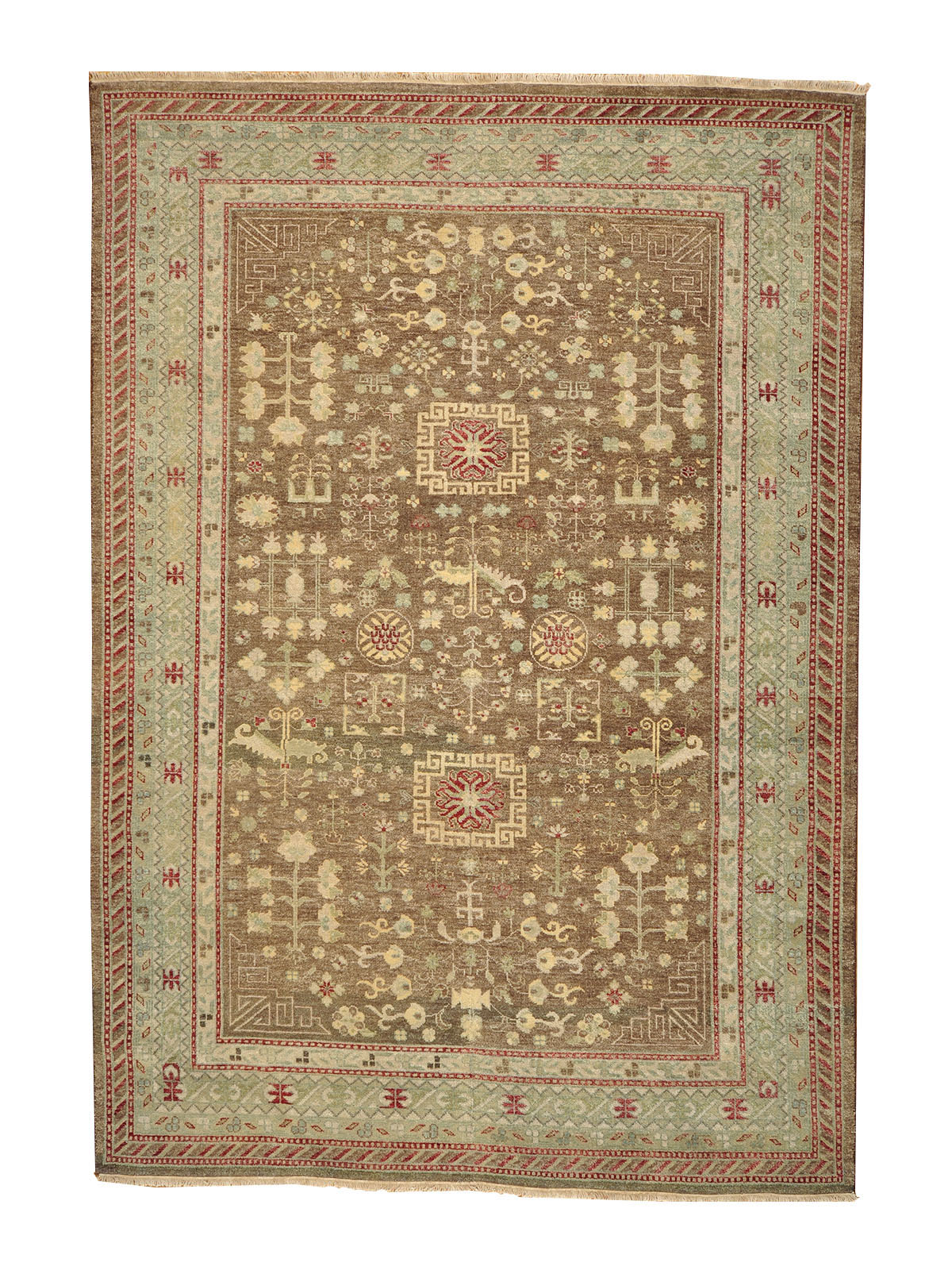 A Khotan rug can be made with silk or wool on a cotton foundation and is a very durable area rug that can withstand decades of heavy usage.
1800GetARug is one of the major sources of Khotan rugs at discount prices and located in New Jersey, only minutes from New York City. You can also choose to buy a Khotan rug online and have it delivered to your home anywhere in the world with a full refund guarantee.
Unsubscribe!
Thank You!
Unsubscription Request Sent Successfully.
×