Gabbeh Rugs - 1800 Get A Rug
Once described as "primitive" because of their minimal "rustic" designs, gabbeh are knotted wool tribal pile rugs made by southern Persian (now Iran) nomads and semi-nomads for use as sleeping rugs or other utilitarian uses. The word gabbeh translates from Persian Farsi as "raw" and "natural". The tribe most closely associated with gabbeh is the tribal federation known as Qashqai that includes tribes such as Kurds and Lurs. Unlike other Persian rugs, gabbeh did not become part of the 19th century European fervor for Oriental carpets.
Gabbeh are integral to Persian history. Gabbeh made in the 19th century generally have 40 or fewer knots per square inch which creates a coarse weave. Fewer knots and minimal designs mean rugs could be woven quickly. Sometimes the pile was left long to create a shaggy look. There were often multiple rows of woven weft between rows of knots which made the rugs more flexible for rolling or as cloaks to insulate from the cold in the Zagros mountains where the rugs originate.
Designs are simple such as diamonds, pole medallions and stripes. Large areas of single colors are not uncommon. By the mid-20th century it was more common to see designs with a single color field with a few human and animal motifs. Gabbeh became well-known in the west during the 1960s and 1970s as they were purchased by people traveling the famous "hippy trail" (see Bohemian) who were attracted by the abstract bold designs.
Colors tend to be blues and reds or shades of natural wool. The more finely woven gabbeh are known as Shulis and are woven in villages. Some gabbeh are a mix of wool and goat hair. Captain Oliver Garrod was stationed in Persia during the 1940s. He described the Darrehshuri tribe in southwest Persia who "weave a peculiar coarse rug calleda a gabeh, mostly of undyed whites, greys, and blacks woven into geometrical designs."
Two men born in the 20th century have secured the global reputation of gabbeh. Abbas Sayahi in Sultan-abad pioneered the reintroduction of natural dyes in rug making and starred in the feature-length movie "Gabbeh" (1996). Gholamreza Zollanvari created innovations such as the removal of multiple rows of woven weft coupled with a dramatic increase in knot count. The changes introduced by both men shifted gabbeh from sleeping blanket to floor rug, and helped spark international desire for these rugs which resulted in producers in multiple countries weaving rugs they call "gabbeh".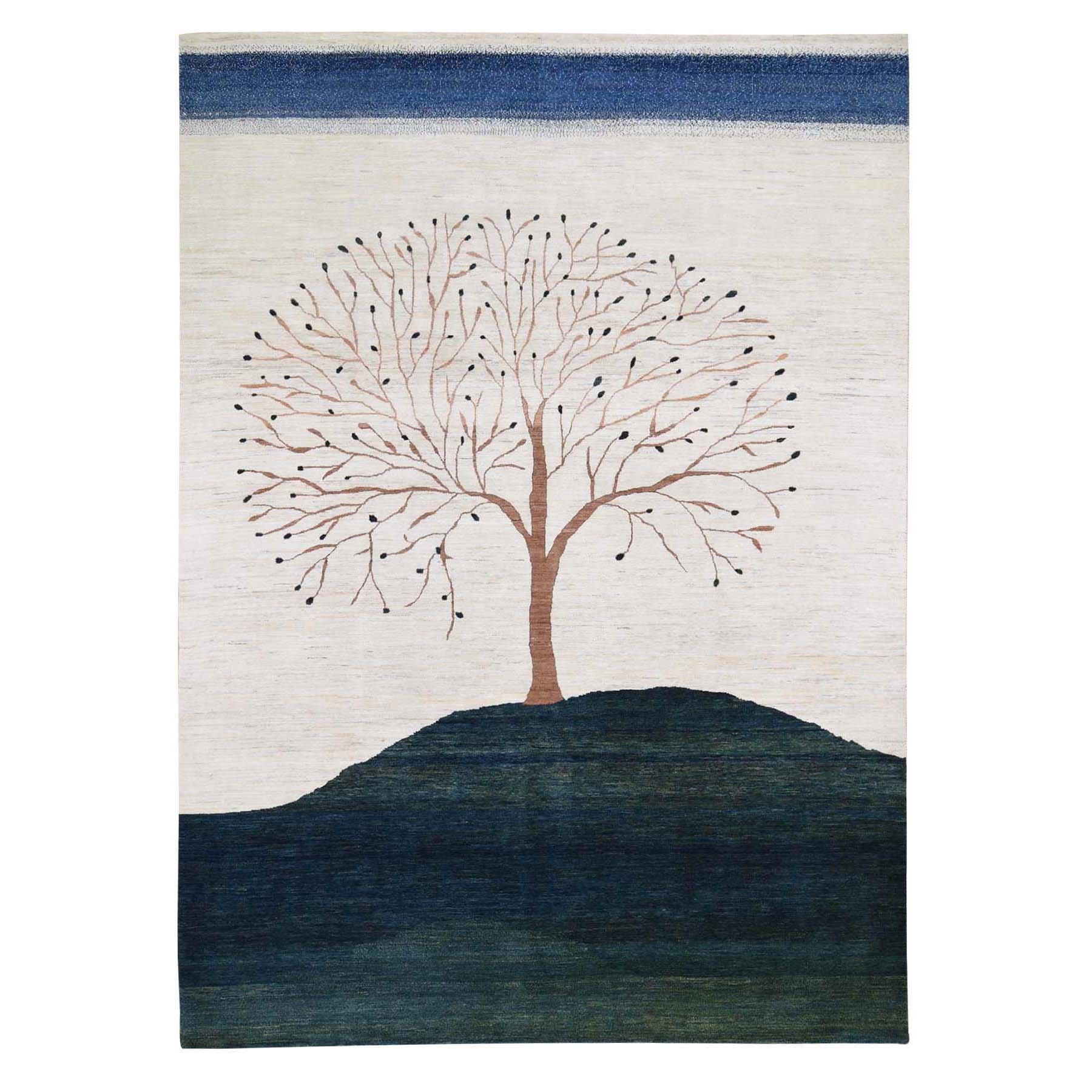 Unsubscribe!
Thank You!
Unsubscription Request Sent Successfully.
×