Heriz Rugs
Hand-knotted Heriz rugs are a type of Persian rug that originate in Heriz and the surrounding villages and nomadic areas of East Azerbaijan Province in Iran (formerly known as Persia). Although the present-day geographic and political area differs from the neighbouring Republic of Azerbaijan, historically the style and patterns of Heriz rugs overlap present-day boundaries.
Antique, finely woven Heriz rugs are usually called Serapi rugs in the United States. The reason for interchangeable terminology is due to the proximity of Heriz with Sarab city where Serapi rugs were woven. Both are located in Sarab county separated by some fifty miles. Metropolitan Sarab was larger and wealthier than Heris which may account for the high quality of Serapi rugs which are similar in design to Heriz rugs but with less obvious color contrasts and a finer weave. Experts say both types of rugs were often woven in the same workshops.
By the late 19th century Heriz rugs were woven for export to the West. Traders often grouped all rugs from the region as Heriz including Gorevan (geometric weaves with longer pile and squared central medallions) and Bakshaish (abstracted and geometric adaptations of tribal and Persian motifs). Although Heriz is only sixty miles from the renowned carpet city of Tabriz, the rugs made in Heriz differ in design and technique from Tabriz rugs.
Heriz rug patterns are angular, stylized florals with an overall geometric tribal look, sometimes with motifs borrowed from neighbouring Caucasus weavers. Colors are clear and usually bold. The desirable, high quality wool used to weave Heriz rugs has been historically attributed to the water the sheep drank. The region's water sources were steeped in copper deposits, a trace element essential to create the conditions for sheep to produce good wool.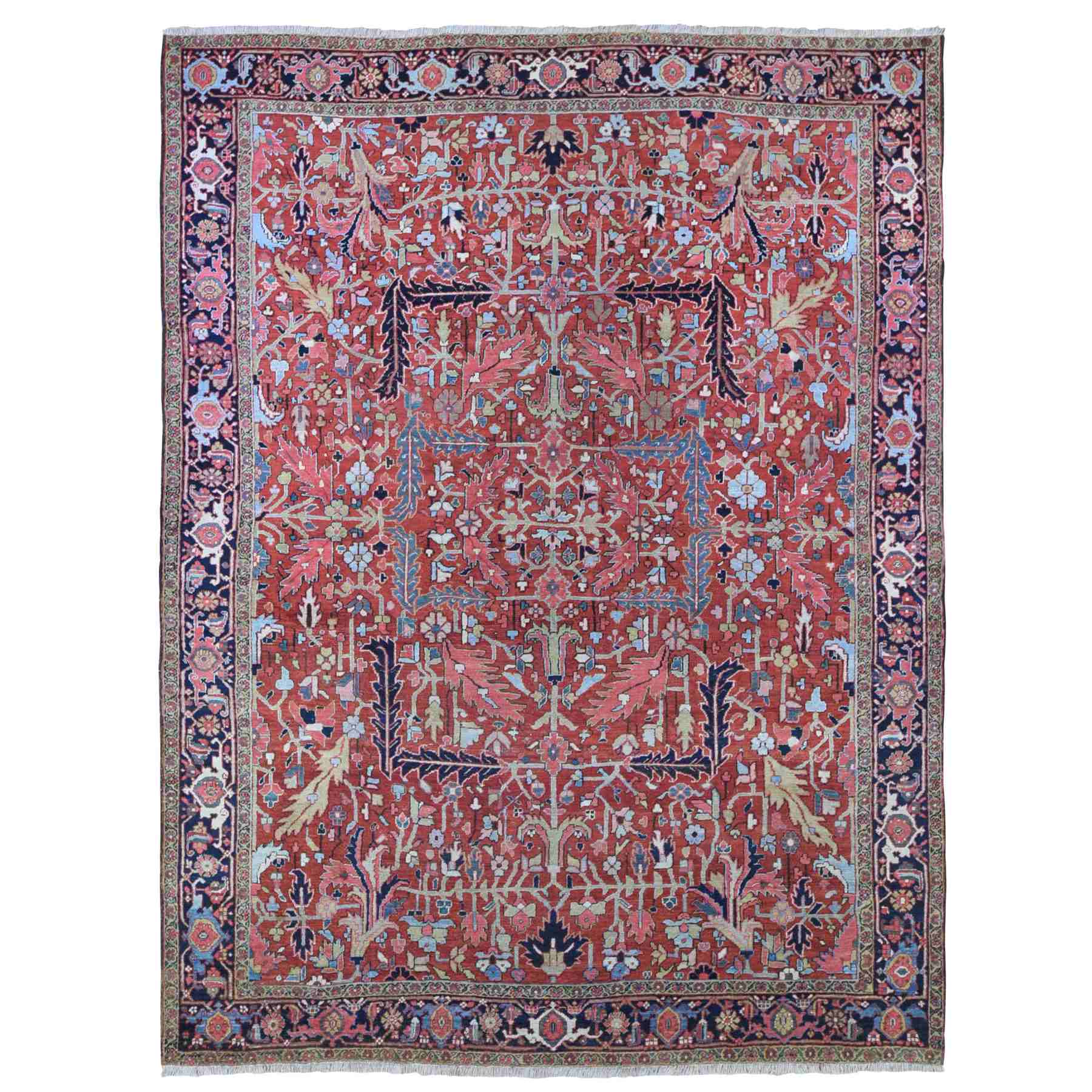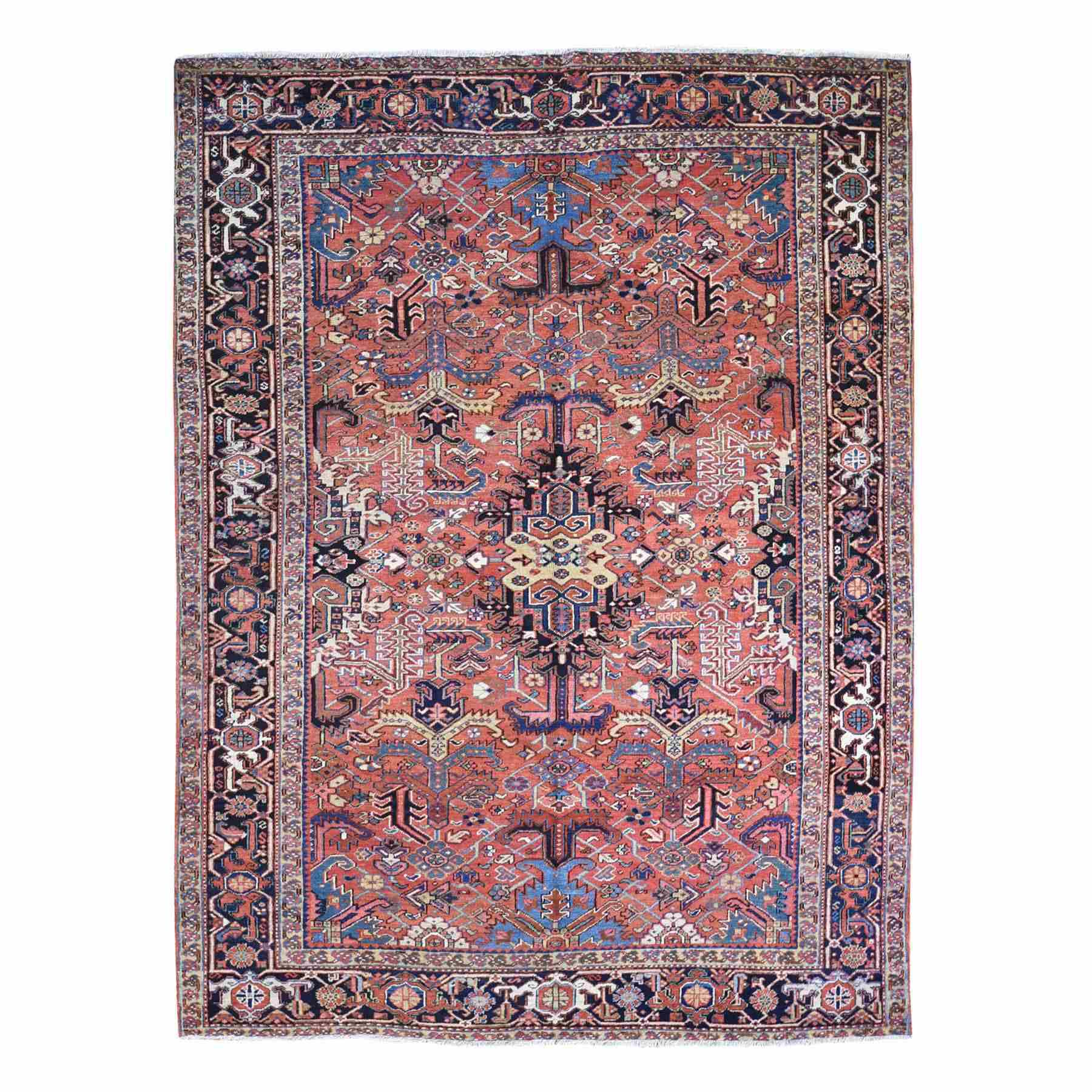 Unsubscribe!
Thank You!
Unsubscription Request Sent Successfully.
×