Ziegler Rugs - 1800 Get A Rug
Ziegler rugs are named for the 19th century British company – Messrs. Ziegler and Co. - that produced and exported hand-knotted rugs at centers in Persia (now Iran) in response to growing western demand for "Persian" rugs. Following an artistic lull after the end of the Safavid empire, rug production in Iran prospered in the final fifty years of the Qajar period (1785-1925) with some scholars citing 1875 as the "revival" year for Persian carpets. Unlike the majority of Oriental and Persian rugs, "Zieglers" are not attributed to a tribe, city or location although the patterns were adapted from location-based rug designs.
Ziegler began exporting rugs in 1867 and established a Tabriz head office with satellite offices throughout Persia. Its main manufacturing locations were Sultan-Abad (now Arak), Rasht and Tabriz. Sultan-Abad was described as the carpet capital of 19th century Persia. Ziegler's 360,000 square foot rug factory (the building is now known as the Haj Vakil Castle) was described by locals as "the fort". It housed storage and offices, but its most important function was dyeing wool to ensure weavers used company approved wools that wouldn't fade. Weavers (mainly women and girls) arrived at "the fort" where wools were selected, weighed and given to the weaver with the pattern and size requirements. These facts were entered into an account book. Weavers hand-knotted the rugs on home looms. It was said that Ziegler controlled some 2,500 looms throughout Persia. Ziegler also collaborated with western retailers like Liberty of London who would supply Ziegler with designs they believed their customers desired.
Ziegler spread their name recognition further by sending a selection of their rugs for exhibition at the 1873 Vienna World's Fair. By 1883 the British Trade Journal reported that Ziegler rugs accounted for half the total rug export from Persia. Ziegler did not use cheap aniline dyes, but lesser competitors did despite the Shah's decree against their importation. Reports circulated that otherwise finely woven rugs were "disfigured " by aniline dyes. Ziegler pioneered stone washing to give rugs a vintage lustre. Ziegler is also known for buying and exporting to England a pair of exquisite signed and dated 16th century rugs known as the Ardabil carpets (see Tabriz).
Ziegler was the most prominent of many western rug companies in Persia, and it steered the design and development of Persian export rugs until it ceased trading in 1934. Original made-for-export Ziegler rugs are extremely collectible. They are not copies, but Persian rugs modified for western taste. Ziegler's are noted for dense hard wearing weaves with asymmetric knots. Colors are often pastel shades. Popular patterns include the all-over Shah Abbas motif, a palmette floral vase that has regional variations and central medallions.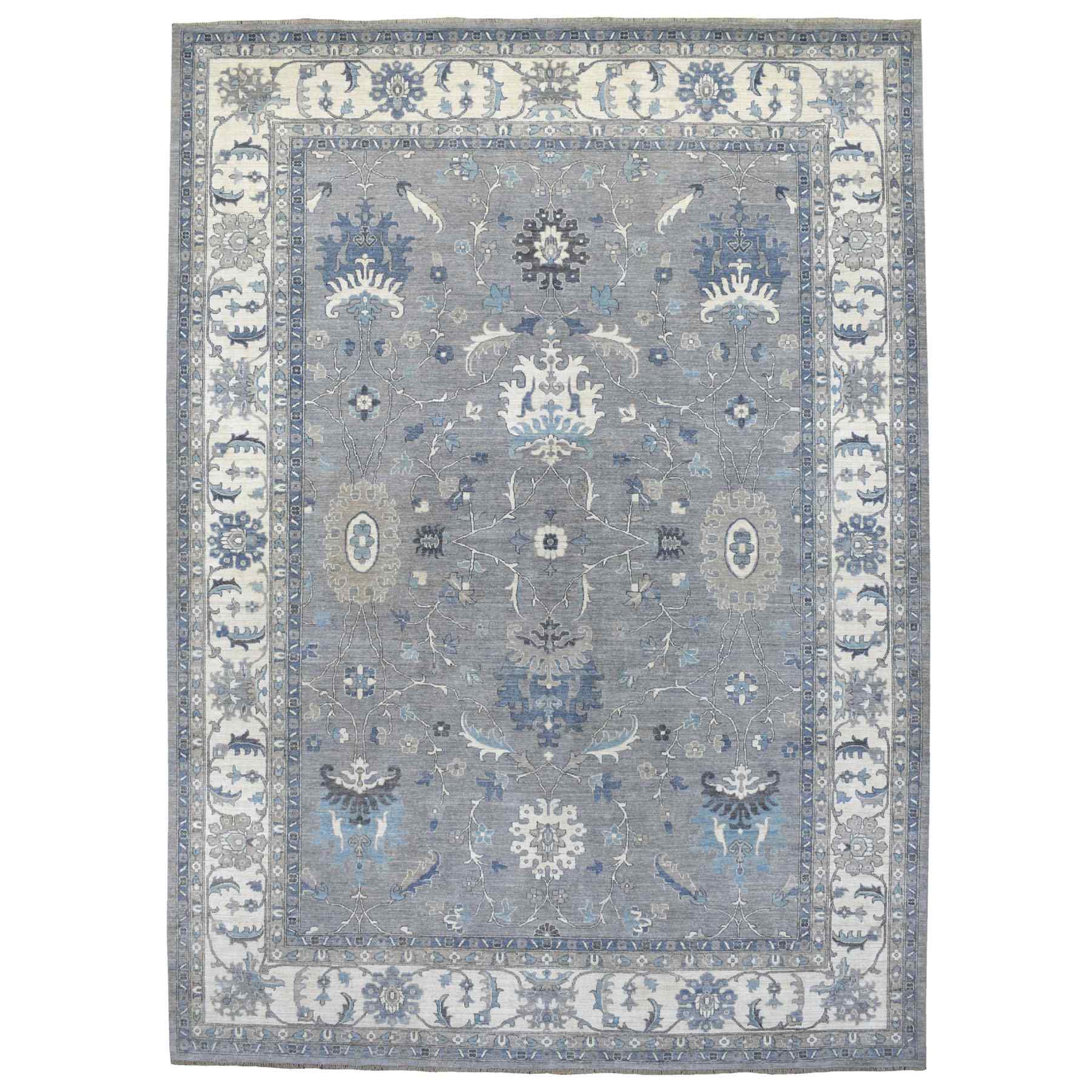 Unsubscribe!
Thank You!
Unsubscription Request Sent Successfully.
×