Textured Wool High & Low Pile Rugs
Texture in flatweave rugs is created through choice of yarns and weaving techniques. Texture in pile rugs is also created with yarns and weaving techniques, but extra texture can be created by hand shearing the pile into different pile levels after the rug is woven. A hand-knotted rug is created when short lengths of yarn are individually hand-tied around one or more vertical warp strings. The knot creates two upright yarn ends. These knot ends crowd together like blades of grass in a lawn to create what is known as the "pile".
Hand shearing pile has been done for centuries and is part of the culture of handmade rugs. Shears – also known as scissors – are held so the twin blades are flat against the rug to shear large areas or with the pointed ends down to cut delicate details into the pile. The pile is carefully cut to create either a level pile surface or patterns with different pile heights. Hand-knotted rugs are always sheared on completion and sometimes also during the weaving process (see Tibetan). Rugs with high kpsi (knots per square inch) are sheared to a low pile height to ensure the design stands out. In the 19thcentury western traveller Isabella Bird Bishop visited Persia (present-day Iran) and recorded that Persians valued short pile rugs where the "fine pile [is] scarcely longer than Utrecht velvet".
Carved pile – also known as sculpted pile – is a technique used when a three-dimensional design is desired. Advanced shearing techniques include "tip shearing" where only the yarn ends are clipped. Electrical shearing tools are not used for hand-knotted rugs as they cannot achieve the same level of dexterous finish as shears can. One of the most interesting ways to achieve a sculpted look is through a combination of fibers and shearing.
One of the best fiber combinations for high-low pile rugs is wool and silk. The history of wool and silk woven together as rugs and carpets dates back centuries. Historic examples of wool and silk rugs include Mughal "three pass" wool rugs where every third weft is silk. Wool is a dense, light absorbing fiber while silk is a strong yet floppy fiber with light reflecting luminosity. The "floppiness" of silk is why all-silk rugs are sheared to a short pile. Wool fibers work well for taller pile. When woven together these fibers can be sculpted into high and low (often described as "hi and lo") pile to create an intricate design or to highlight pattern details.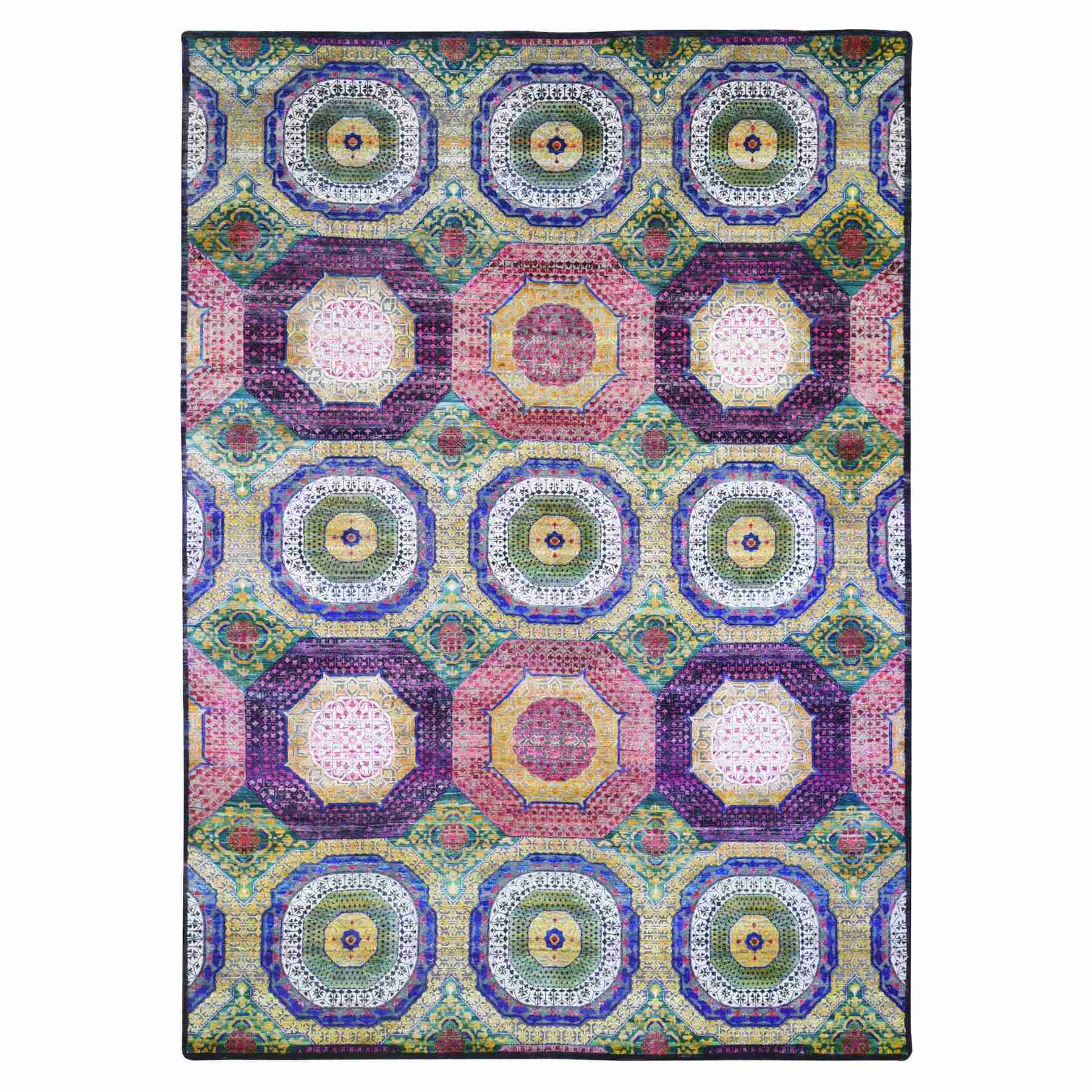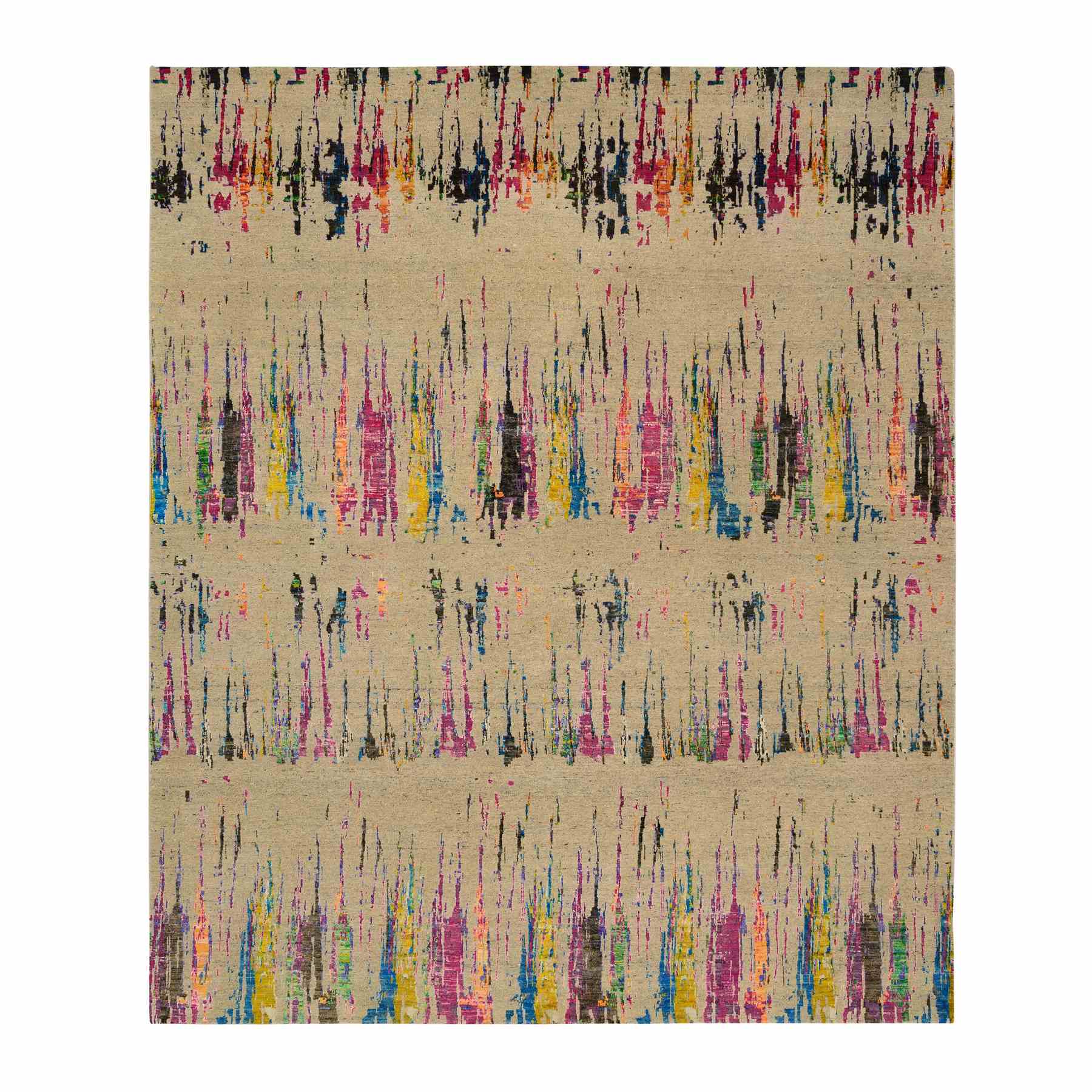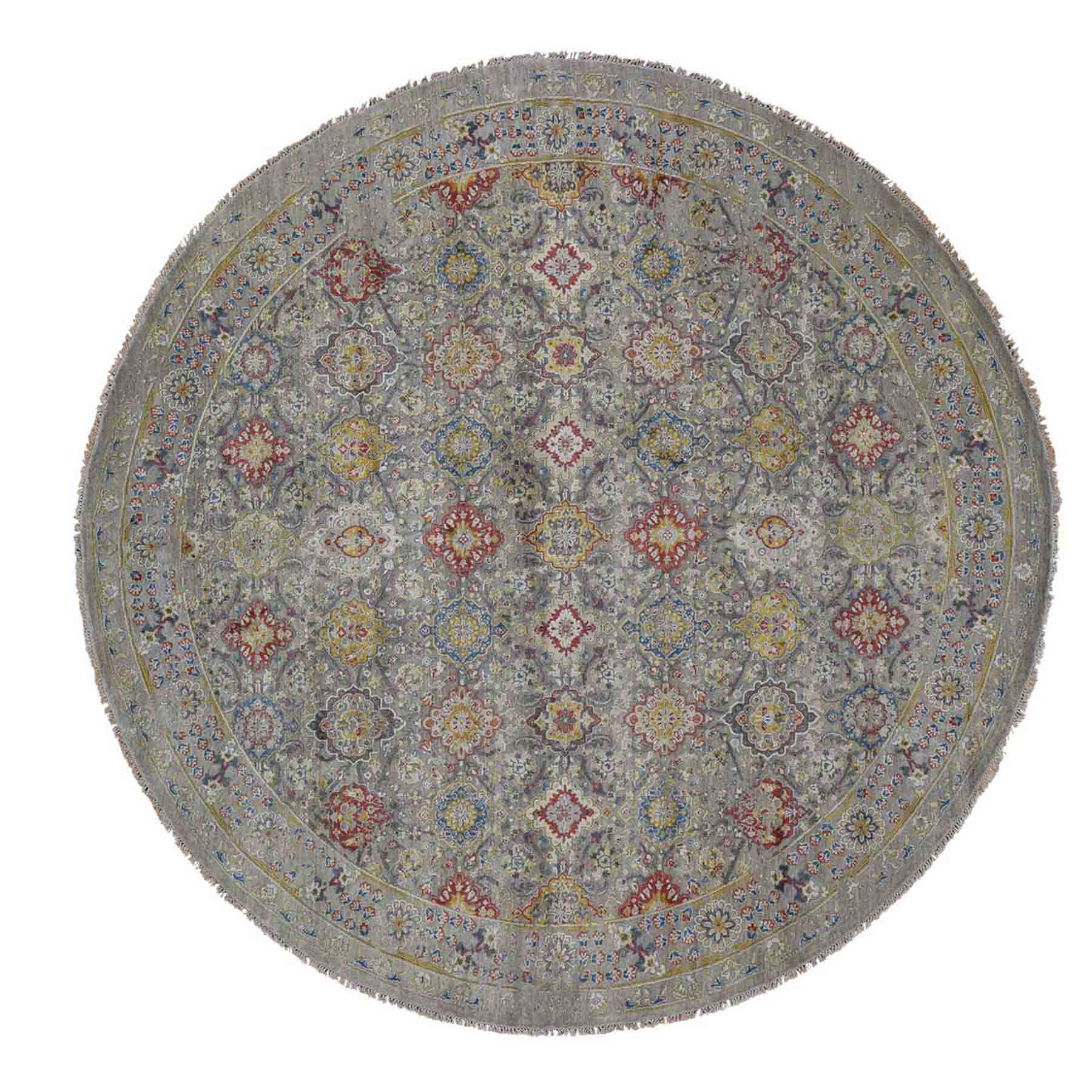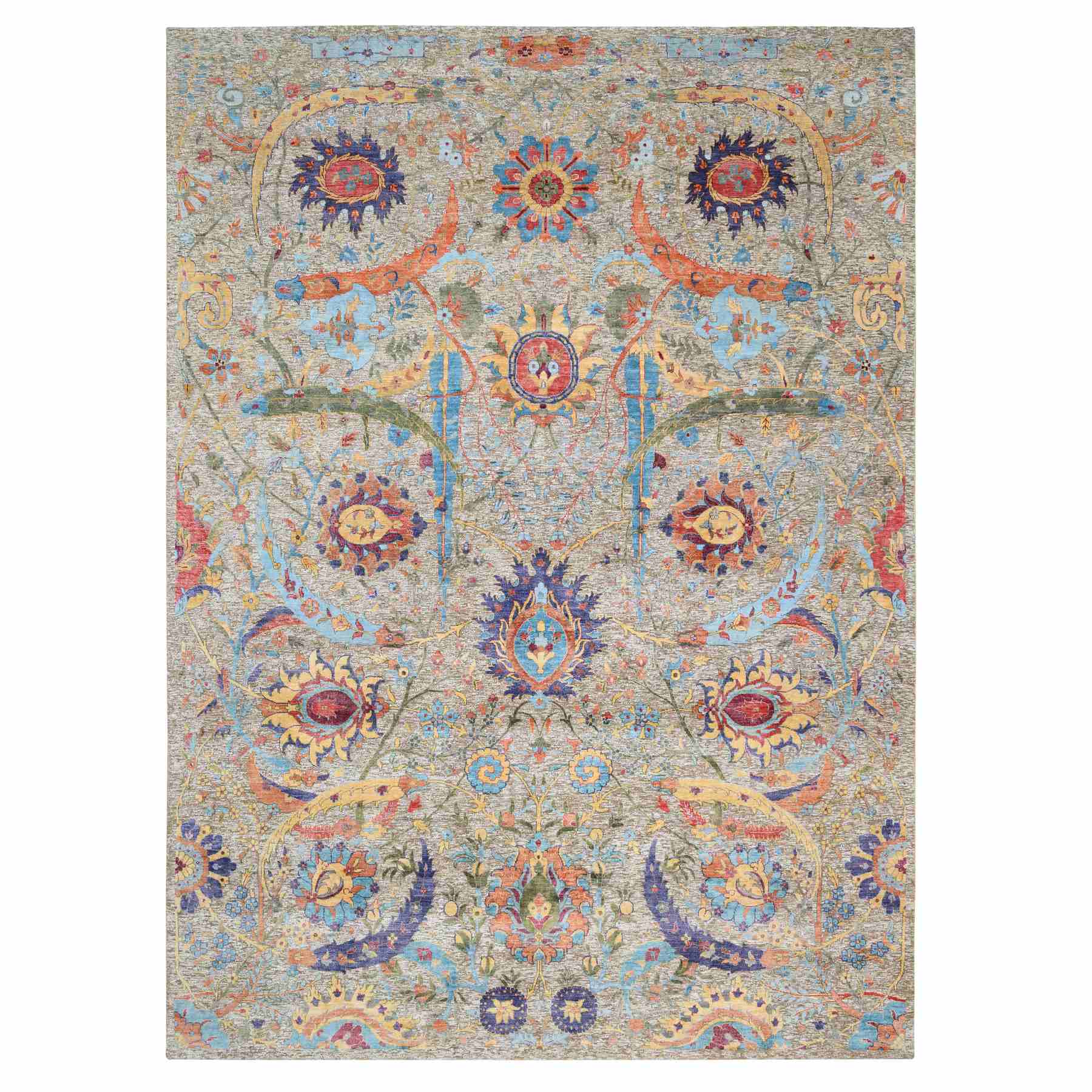 Unsubscribe!
Thank You!
Unsubscription Request Sent Successfully.
×