The Story Of Hand Knotted Rugs
The history of hand-knotted rugs dates to at least 6th century BCE, the date of the earliest known surviving hand-knotted rug fragment. This fragment is known as the Bashadar fragment and was made with asymmetric knots. Another early rug - the Pazyryk carpet - was made about a century later and features symmetric knots in a detailed design some scholars believe had "magical" significance. Both the fragment and the carpet offer proof that the two main techniques in hand-knotted rugs – symmetric and asymmetric knots – were used more than two and a half thousand years ago.
A hand-knotted rug is created when short lengths of yarn are individually and meticulously hand-tied around at least one – and often more - vertical warp strings. Some hand-knotting techniques such as JuftiTHe are tied around as many as four warp strings which creates a coarser weave. The tied knot creates two upright yarn ends. These knot ends crowd together like blades of grass in a lawn and create what is known as the "pile". It has been estimated that a skilled weaver can create a knot every six seconds. A hand tool known as a beating comb is used to compress each row of knots to hide the warp yarns and to ensure the knots are secure to create a tight weave. Rows of woven weft usually separate the rows of knots. Depending on where the rug is made the rows of woven weft vary from one row to several. Unlike flatweave rugs which are almost always identical on both sides, hand-knotted rugs have a pile side created by the knot ends which is the upper or face side of the rug.
The two main types of knots are asymmetric and symmetric. Asymmetric knots are also known as Sennah or Persian knots; symmetric knots are known as Ghiordes or Turkish knots. The ends of asymmetric knots emerge to the right or the left of the warp. Symmetric knot ends emerge in balance through the center of the warp strings. The geometric designs of village and tribal rugs are achieved with the Turkish knot whereas curvilinear patterns are easier to achieve with asymmetric knots. These two knot techniques are combined with many types of weaving techniques which create diversity in the look and feel of hand-knotted rugs and enable experts to classify and date them accordingly.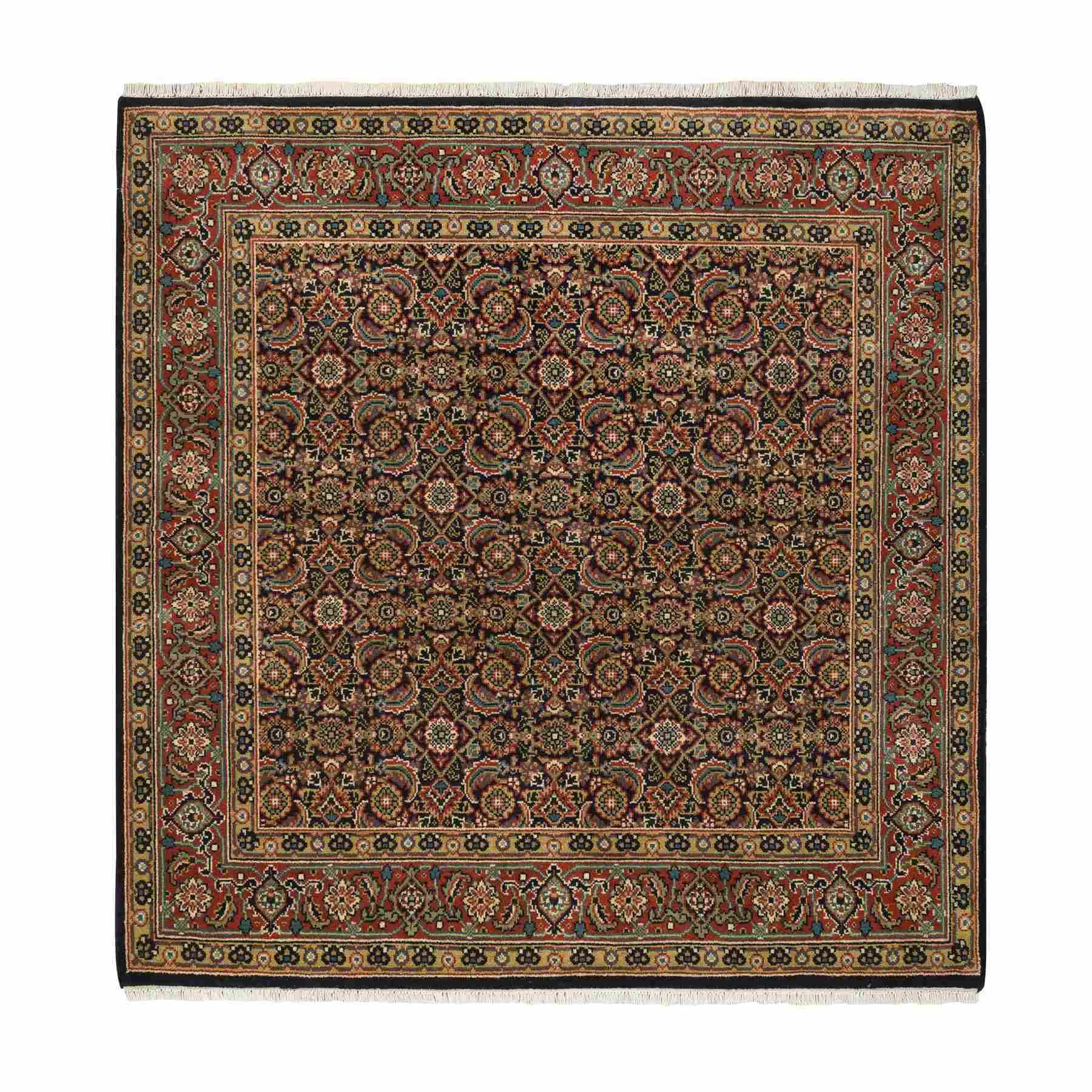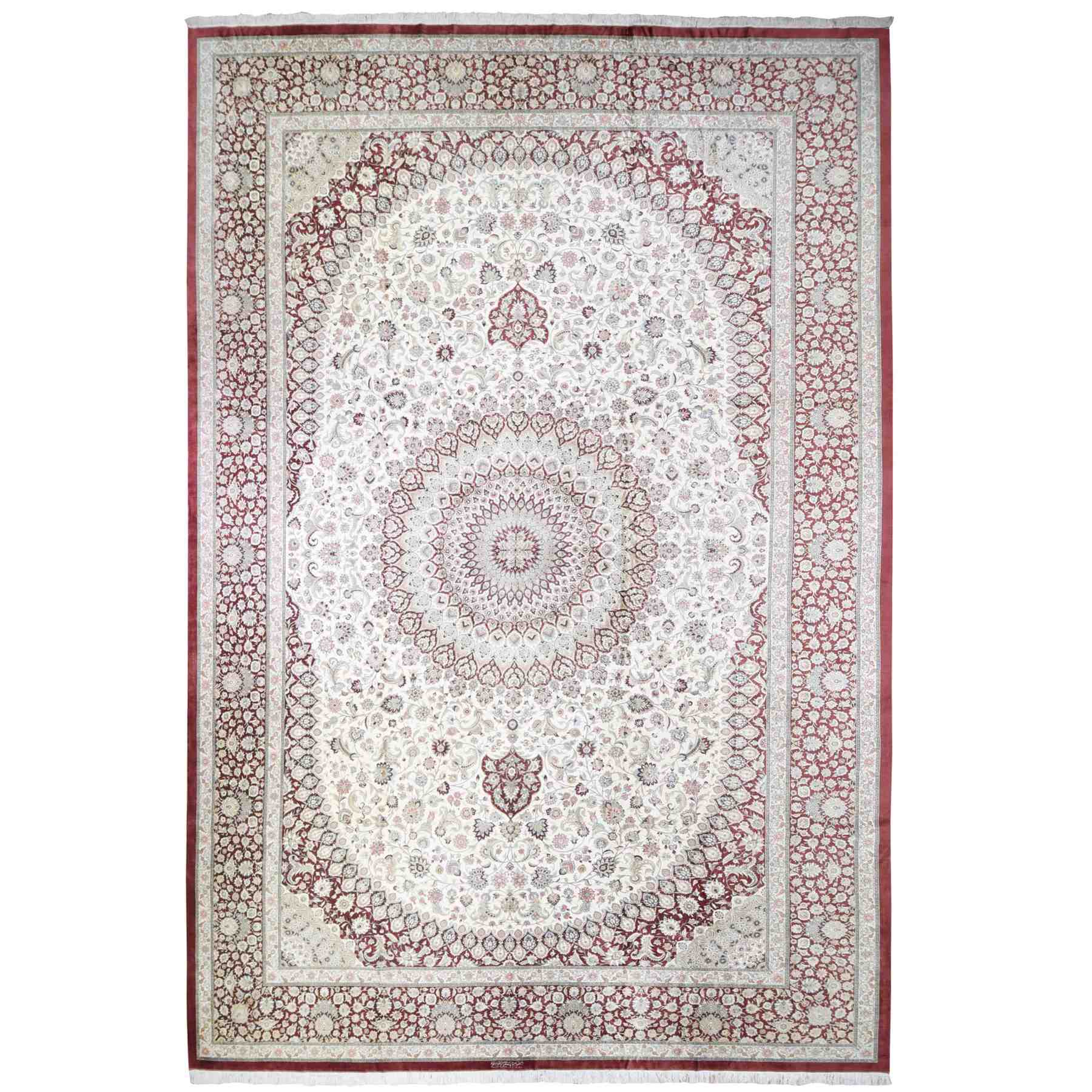 Unsubscribe!
Thank You!
Unsubscription Request Sent Successfully.
×