Needlepoint Rugs - 1800 Get A Rug
Needlepoint is one of the oldest weaving techniques, where design is created by stitching various colors of yarn on a canvas. Needlepoint rugs are a little thicker than Kilim and Aubusson rugs, about the same thickness as Soumak rugs.
Needlepoint rugs are preferred by many because they are light in weight and easy to clean, due to the fact that they don't hold as much dust as an area rug with a thick pile. A needlepoint rug is used with a customized rug pad to avoid sliding and for additional cushioning.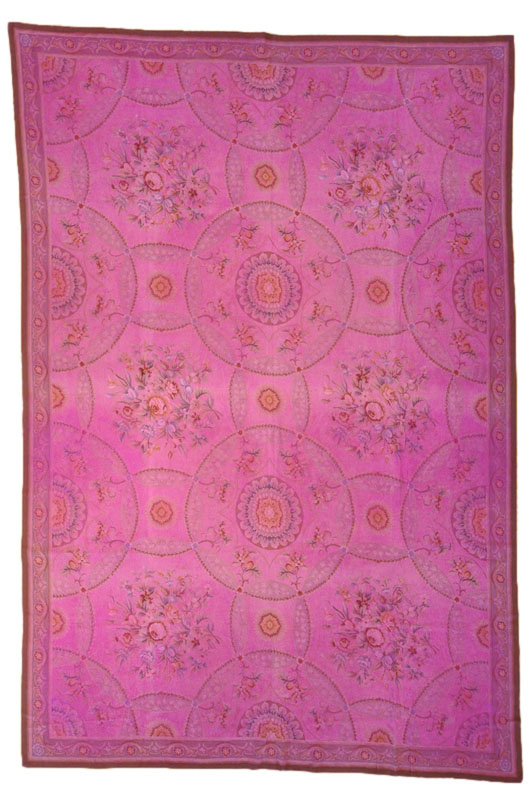 Needlepoint designs are mostly floral with occasional birds and butterflies. French Aubusson - as well as a variety of European designs are also used on needlepoint rugs frequently.
1800GetARug is one of the major sources of needlepoint rugs at discount prices and located in New Jersey, only minutes from New York City. You can also choose to buy a hand stitched needlepoint rug online and have it delivered to your home anywhere in the world with a full refund guarantee.
Unsubscribe!
Thank You!
Unsubscription Request Sent Successfully.
×