Kilim Rugs - 1800 Get A Rug
Kilim is a popular, traditional weft-faced flatweave rug woven on a portable flat loom with a wool weft and a cotton warp. Flatweave rugs are woven without knots. Kilim rugs represent one of the oldest methods of rug weaving, with a known surviving kilim dating to around 3,000 BCE. Patterns are created entirely by the horizontal wefts that cover the vertical warps. Kilim rugs were woven for utilitarian uses including tent covers and bedding.
Kilim weaving is generally associated with nomadic and semi-nomadic peoples. Kilim weaving is relatively fast and makes economical use of yarns. Patterns are bold and colorful. The weaves are the same on the back and the front, but not all kilims are reversible due to some techniques that allow weft ends to hang on the back (tapestry weave) or "floats" that cross several warp strings.
Kilim are woven in traditionally Islamic countries including Iran (formerly Persia where these rugs are known as gelim), Turkey (formerly Anatolia where they are known as kilim), North Africa (hanbel), the Caucasus (palas), Afghanistan (kelim), Pakistan, Central Asia and western China. Kilim woven in India are known as dhurries. These differ from all other kilim as they are woven with cotton (or sometimes jute) weft and warp. The most famous kilim are woven by the Luri and Qashqai Persian tribes (see Gabbeh).
Most kilim are slit-weave. Slit weave technique is suitable for geometric and diagonal patterns. The slit is a gap created when two different colors meet on a row of weft. Patterns are designed to stagger slits so they do not weaken the construction. A beating comb is used to compact the weft after each row which helps to stabilize the slits. When a block of color is complete the yarn is reversed to tie off on the warp behind which creates a slit. The new color is started after the slit. Dovetailing (also known as shared warp or single interlock) describes interlocking the wefts of two different sections of color on the same warp.
Dovetailing does not create a slit. Double interlock creates ridges on the reverse which makes the kilim non-reversible. The Soumak technique is sometimes used in kilim weaving, and features yarns wrapped around warp strings to create a surface relief. Different types of Soumak include plain, reverse and weftless. Soumak adds to the time it takes to weave the kilim so it is generally used only as a feature. The brocade technique is similar to Soumak. These are supplementary non-structural wefts wrapped around warps.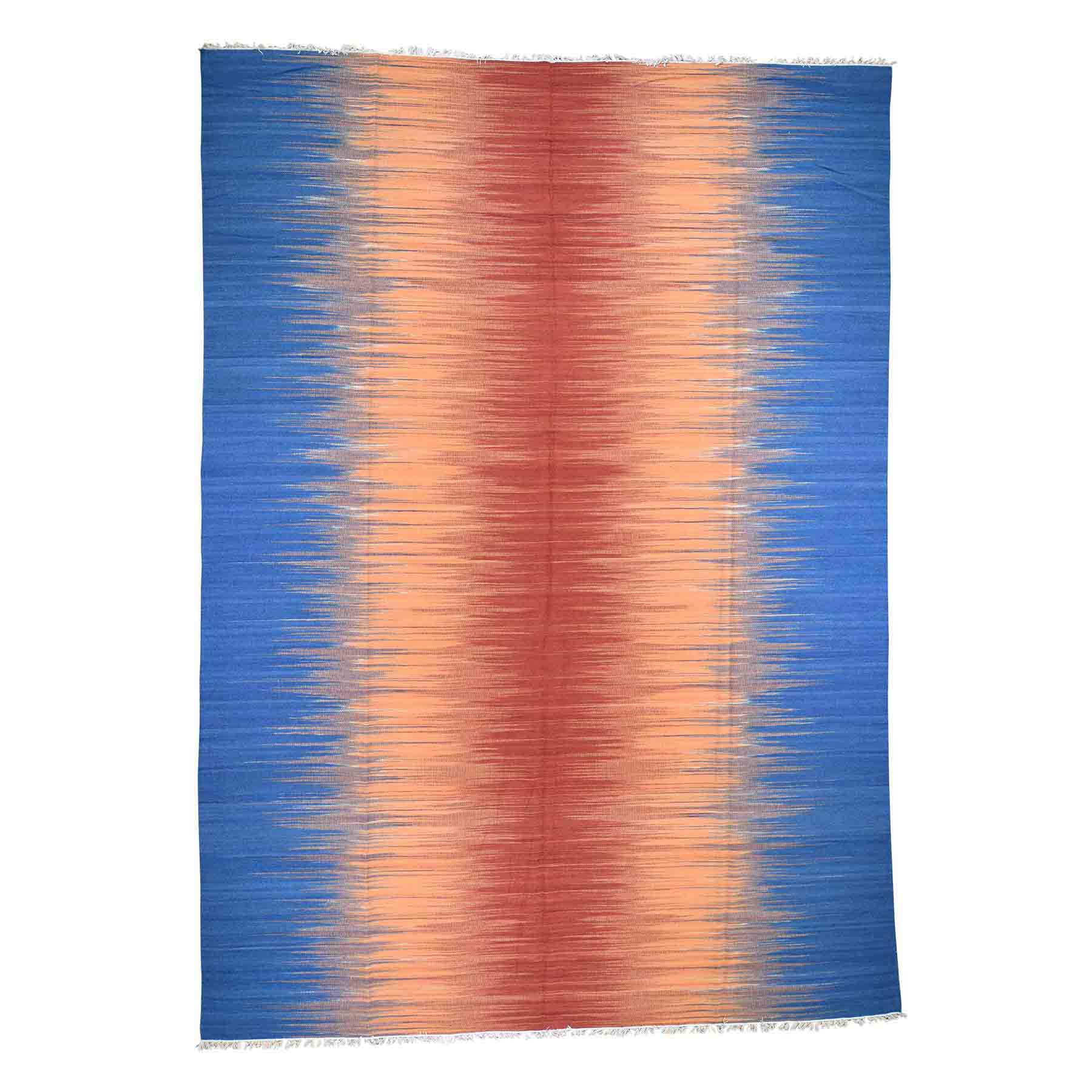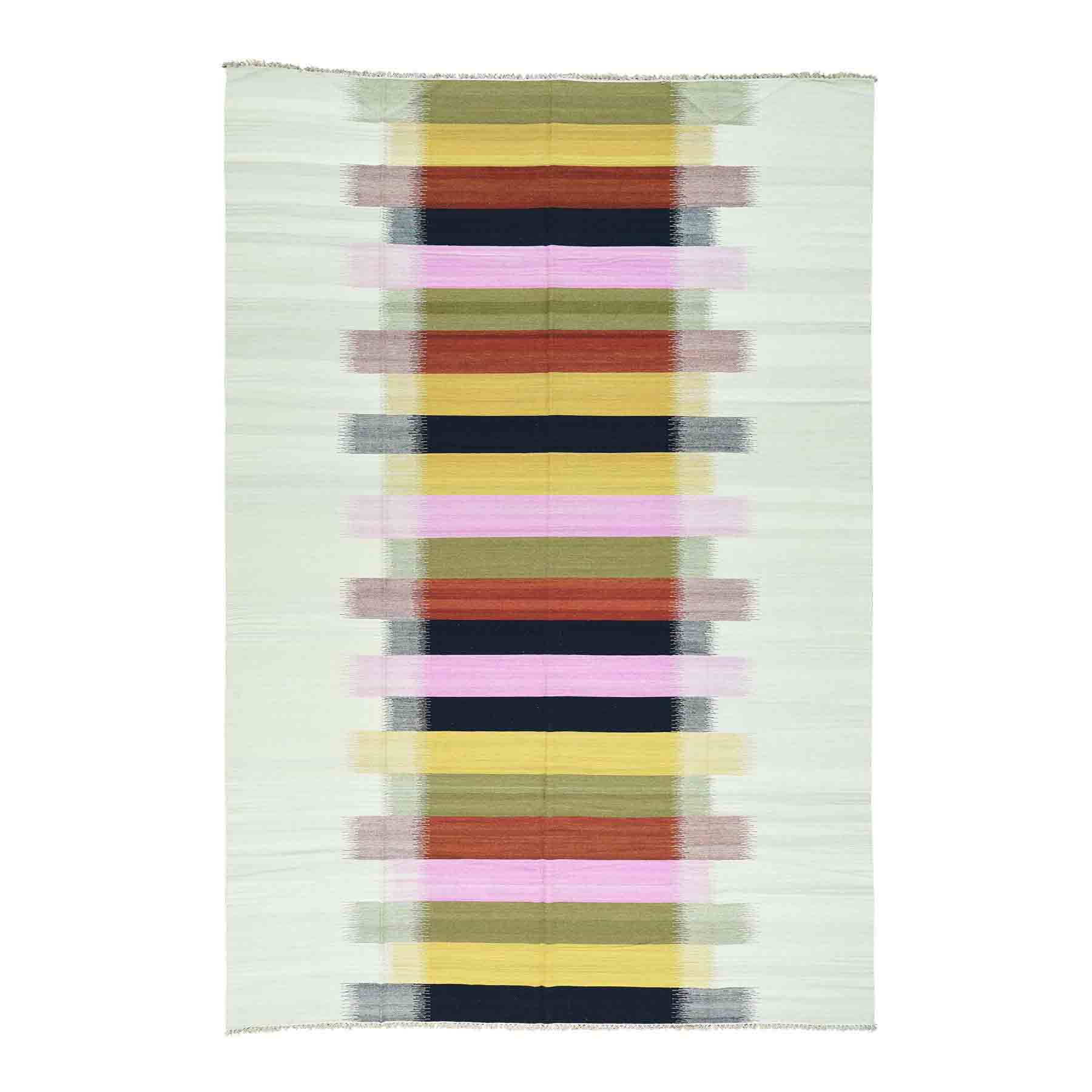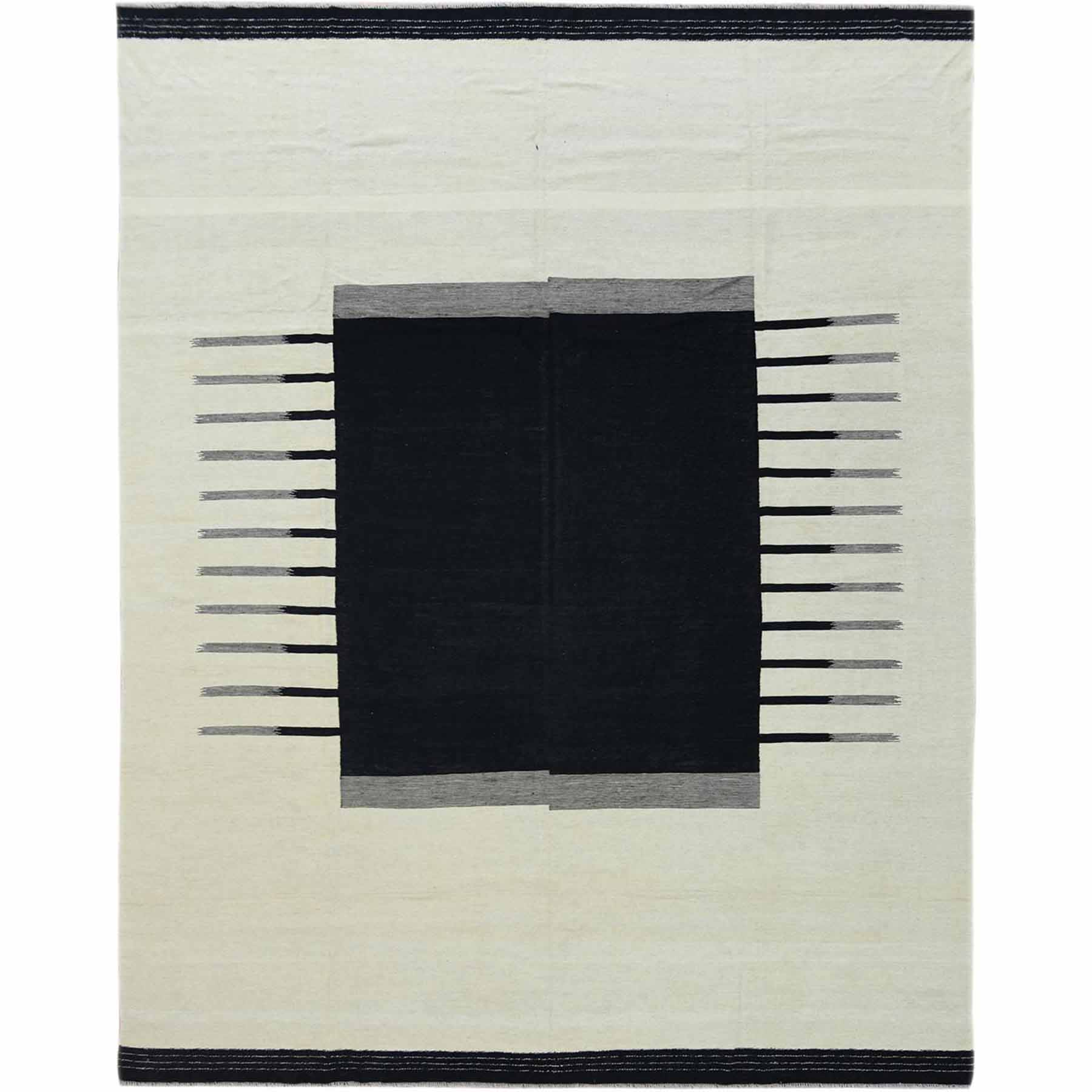 Unsubscribe!
Thank You!
Unsubscription Request Sent Successfully.
×