Kilim Rugs - 1800 Get A Rug
Kilim is a Turkish word for a flatwoven rug and the associated slit-tapestry weaving technique. Other examples of this ancient weaving style are the Aubussons, Duries and pictorial tapestry wall hangings.
Kilims are tribal rugs that come in all colors and sizes. A Kilim rug is a beautiful and affordable alternative to a hand knotted rug with the similar color combinations, geometric and stylized patterns.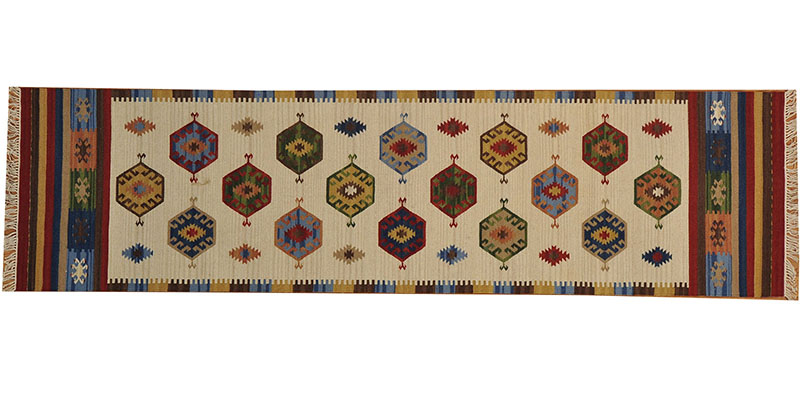 Kilims rugs are very easy to keep clean due to their soft and flexible texture and yet quite sturdy. They are made with lambs wool on a cotton or wool foundation.
Unsubscribe!
Thank You!
Unsubscription Request Sent Successfully.