Rug Rentals - 1800 Get A Rug
The popularity of the "sharing economy" has accelerated in the last decade to include items for the home that can be "borrowed" or "shared" - two words that also describe the concept of renting. We've offered rental rugs as a sustainable "circular economy" option to our clients and customers for decades through our rug rental program. Renting a rug from us gives you access to our unique curated inventory of thousands of traditional, modern and contemporary hand-knotted or handwoven rugs made from natural fibers.
Clients can rent a range of antique, vintage and new rugs. Minimal rental period begins at two days, ideal for one-day events such as weddings, photoshoots, receptions and corporate functions where collection, event and return span several days, to multi-day rentals for fairs and visual merchandizing, to longer rental periods such as prop hire for Broadway plays, theatrical events or movie filming. Renting a rug may also suit people who are renting an apartment or home.
Our rental agreement takes into account wear and tear based on the length of the rental, but you will need to provide evidence of insurance that will cover damage or loss. We provide cleaning of the rug pre and post rental as part of our service. Call us to discuss your needs, arrange a video call for a visual preview of some of our rugs, or visit us at our New Jersey showroom in the greater New York City area.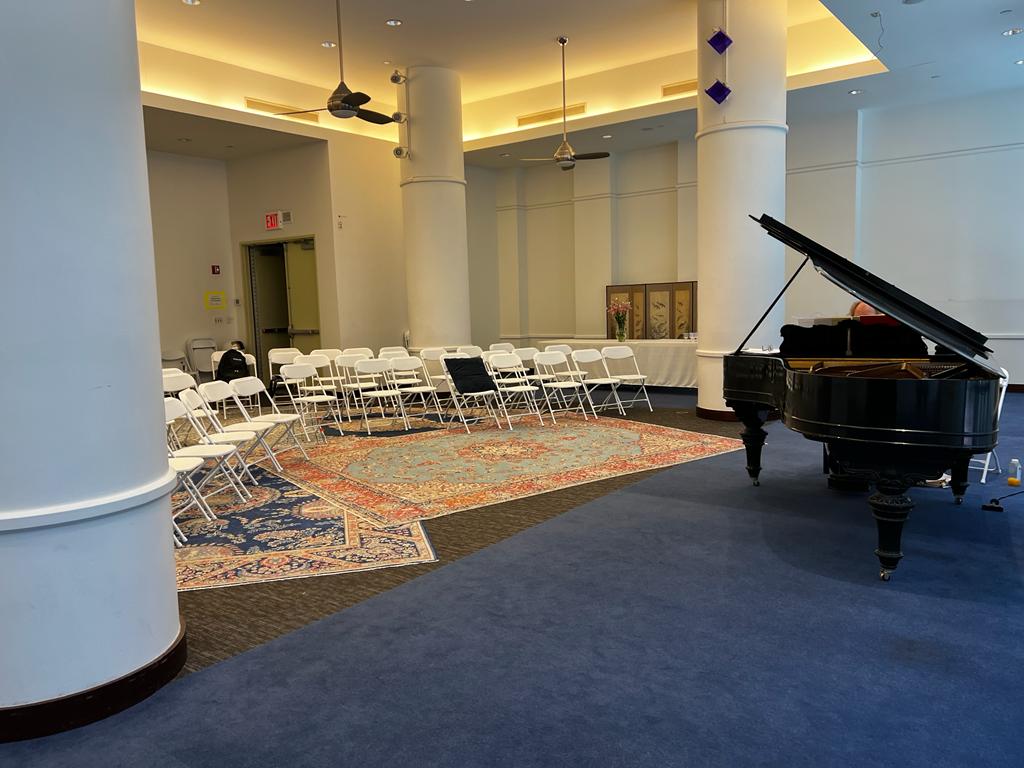 Unsubscribe!
Thank You!
Unsubscription Request Sent Successfully.
×