Mamluk Rugs New York & New Jersey - 1800 Get A Rug
Traditional Mamluk rugs were woven with the Persian asymmetric knot usually with a wool warp and weft although silk Mamluks were not uncommon. Patterns focus on central medallions or a field of medallions within a geometric maze of polygon shapes.
The Mamluk story is fascinating not only because they created unique rug patterns, but because Mamluks represent an unlikely and atypical historical slave narrative. The Mamluks were a non-Muslim military slave society who were known as the armies of Islam in Egypt during its height from the 12th to 14th centuries until the dynasty was ended by the Ottomans in 1517. Eventual converts to Islam, Mamluks repelled invaders including the much-feared Mongols who symbolically sacked Baghdad in 1259. Mamluks accrued power and influence to such an extent that they eventually decided who became Sultan, and ultimately they chose the Sultan from their own ranks.
Mamluk rug motifs draw on a rich history of influence. Egypt was a western terminus of the Islamic trade route that extended from the Spice Route. International merchants in Alexandria, Egypt and their trade goods provided wealth to the state and patronage for artisans such as rug weavers whose main center of rug production was Cairo. Mamluk rug patterns were woven long after the fall of their empire becoming hybrid designs when mixed with Ottoman Empire design influences.
Examples of these rugs appear in a small group of 16th century Western paintings (See Persian) where "compartment" Mamluk rugs can be spotted. Also called "chessboard", the rug field is compartmentalized into medallion-based squares that intersect with neighbouring squares via radiating lines. Eventually Ottoman taste prevailed, and curvilinear florals became more common than geometric shapes in Mamluk rugs.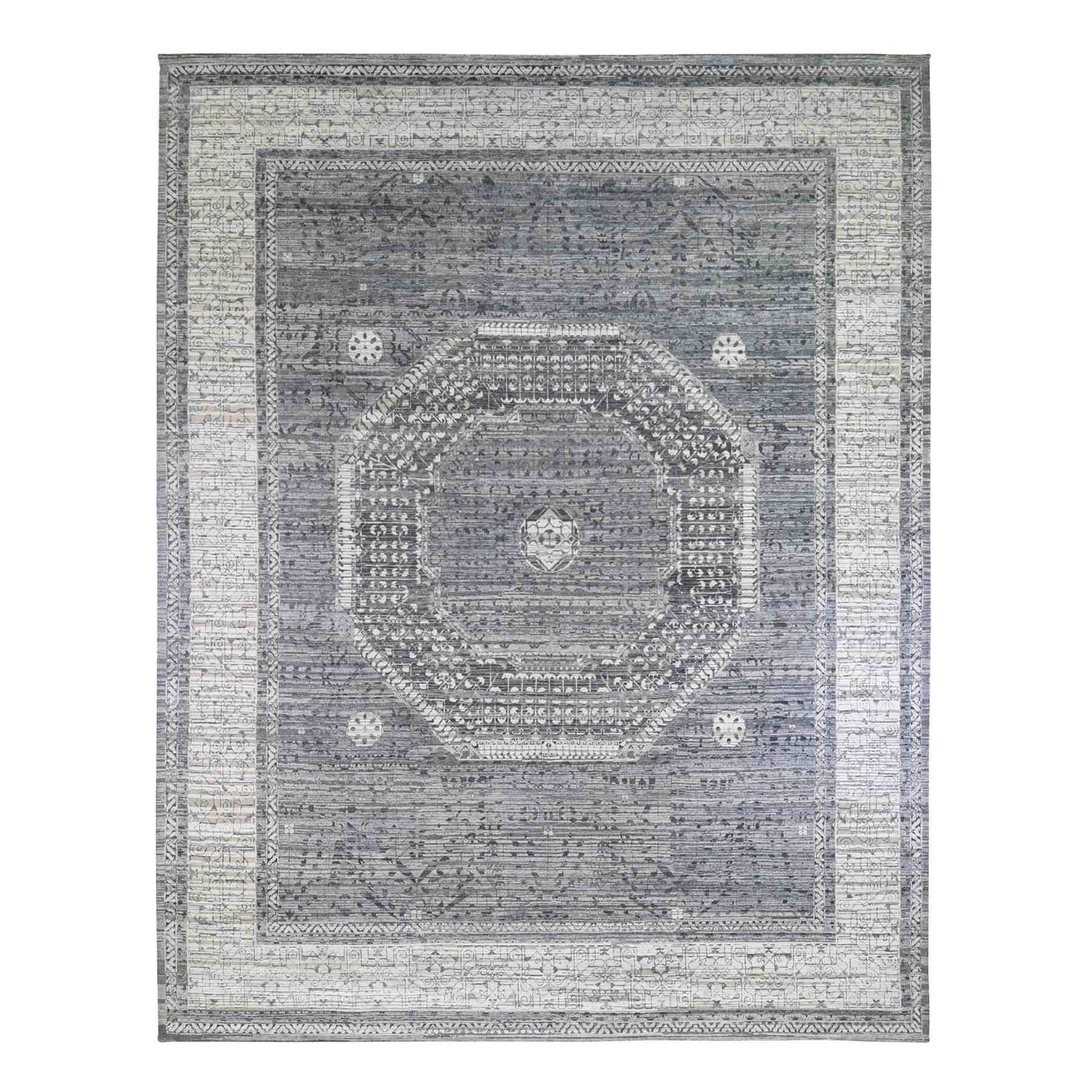 Unsubscribe!
Thank You!
Unsubscription Request Sent Successfully.
×