KERMANSHAH RUGS
The rug weaving city of Kerman in southeast Persia (now Iran) is some 800 miles south of Kermanshah. Despite their similar sounding names, Kermanshah was not a traditional rug weaving center as was true of Kerman - a state-supported city weaving center established during the reign of Shah Abbas the Great (ruled 1588-1629).
Hand-knotted rugs were made throughout Persia. Kermanshah was not known for its local production, but it did become known as a 19th century distribution point for rugs woven in Sultan-Abad (now Arak) by western manufacturing and weaving syndicates (see Ziegler) that created Persian export rugs. Confusion between Kerman and Kermanshaw is furthered by the fact that some 18th and early 19th century rugs designated as "Kermanshah" were woven in Saidabad some three hundred miles to the west.
The quality of Persian rugs came under assault in the latter half of the 19th century due to the introduction of chemical (aniline) dyes. A government decree banned these dyes in support of natural vegetable dyes, although chemical dyes were smuggled into Persia. The use of cheap dyes corresponded with the growth of the western manufacturing and rug export companies. Renowned traveller Isabella Bird Bishop stayed in Kermanshah in the late 1880s. In one of her many published travel books she notes:
"Kirmanshah is famous for its "rugs," as carpets are called in this country. There are from twenty-five to thirty kinds with their specific names. Aniline dyes have gone far to ruin this manufacture, but their import is now prohibited. A Persian would not look at the carpets loosely woven and with long pile, which are made for the European market … a carpet, according to Persian notions, must be of fast colours, fine pile, scarcely longer than Utrecht velvet, and ready to last at least a century. A rug can scarcely be said to have reached its prime or artistic mellowness of tint till it has been "down" for ten years. The permanence of the dyes is tested by rubbing the rug with a wet cloth, when the worthless colours at once come off."
There are exceptions to every "rule" when it comes to Persian rugs, and Bishop recorded that good quality rugs were still woven locally and dyed with vegetable dyes. She noted these rugs "mellow" with time into beautiful shades, although green was known to degrade to a camel color which was not to everyone's taste:
"Carpets with much white are prized, as the white becomes primrose, a colour which wears well. Our host has given me a rug of the oldest Persian pattern, on a white ground, very thin and fine.
Abdul Rahim took me to see carpet-weaving, a process carried on in houses, hovels, and tents by women and children. The "machinery" is portable and marvellously simple, merely two upright beams fixed in the floor, with a cross-beam near the top and bottom, round which the stout cotton or woollen threads which are the basis of the carpet are stretched. The wools are cut in short lengths and are knotted round two threads, according to the pattern, which, however elaborate, the weaver usually carries in her head. After a few inches have been woven in this simple way the right side is combed and the superfluous length cut off with rough scissors. Nothing can be more simple than the process or more beautiful than the result. The vegetable dyes used are soft and artistic, specially a madder red and the various shades of indigo. A soft turquoise blue is much used, and an "olive green," supposed to be saffron and indigo. The dull, rich tints, even when new, are quite beautiful."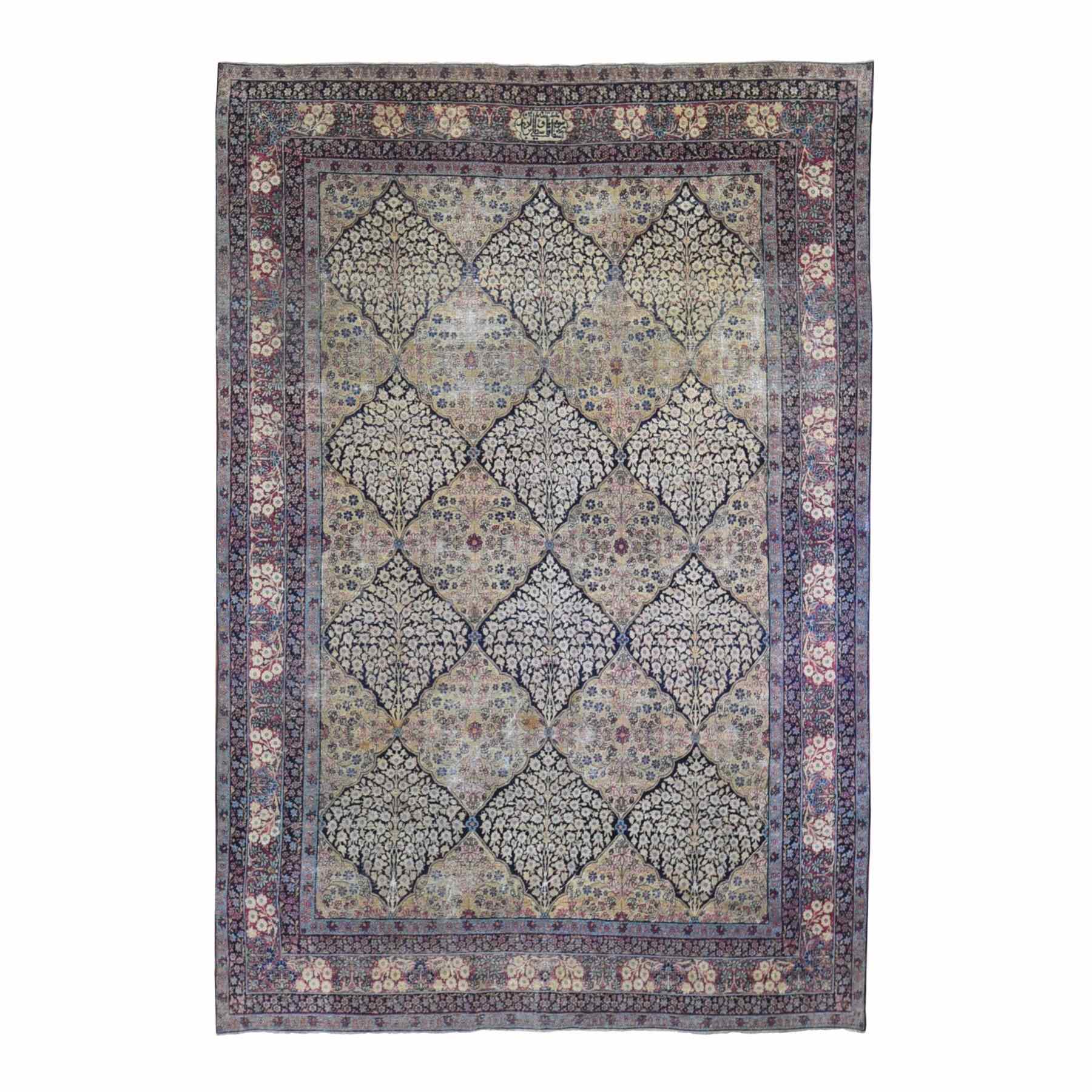 Unsubscribe!
Thank You!
Unsubscription Request Sent Successfully.
×